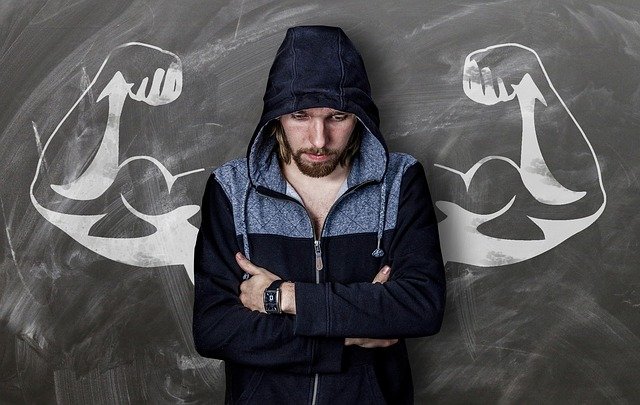 The Power of Willpower 
Where there is a will there is a way.
In simple words willpower is a very strong determination to do something.
When your determination changes, everything will begin to move in the direction you desire. The moment you resolve to be victorious, every nerve and fibre in your being will immediately orient itself towards your success.  –  Daisaku Ikeda
Based on the stories and tales of people in our history and people around us, I believe that we humans have super powers but we never realize them until confronted by adversity. We have remarkable abilities which can be developed and can be learnt by regular practice and by leading a disciplined life.
We all are born equal that means we all have in us the necessary qualities needed to lead a satisfied and successful life. Instead of crying or cursing the situation one should think or analyze a little about what needs to be done and take the necessary action and move forward. We should keep in mind that nothing in life comes easily we have to work hard to achieve somethings, for that, we have to have a strong willpower.
The Power Of Willpower: My Personal Life Experience  
Many years ago in a road accident my husband was left paralyzed waist down. After a day he was operated on and titanium screws were added to his compressed spine. The doctor said it would be 1 in 1000 chance for my husband to be able to walk again. Thankfully, the surgery went well and the recovery period started.
Initially, he was very upset and the first thought that struck was – Why me?
Lots of negative thoughts come to mind when we are facing tough times like these. A person has to go through not just the physical healing but mental healing as well. No matter how many people are around you for your help or how best of the best treatment you receive, until and unless you are not ready to heal, your body will not recover. It's the trust in the doctors, the medicine, the people around us and on top of these a strong willpower that is needed to help you recover fast.
And my husband realized this power of willpower. He knew that, to get back on his feet, as soon as possible, he needed to have a strong willpower. The moment he realized this, fifty percent of job was done. Remaining fifty percent he achieved by working hard on himself. The first thing he did was taking control of himself. He made up his mind, channeled his thoughts, to heal his body. While on wheelchair, he visualized his whole life in front of him. He knew what he had to do. He religiously followed the doctor's advice, never missed a day without the exercises prescribed by the Physiotherapist, the daily massage, the diet and all other nitty gritty. Everything he tried to do his best.
Soon, we saw a small improvement in him, a slight movement in his toe.
That was encouraging enough and gave him more confidence. This was the first step towards his recovery. With treatment and exercise, day to day recovery took place and today he is able to walk and play with kids.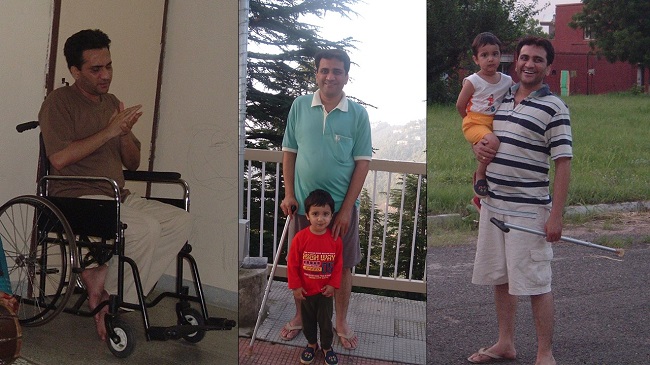 For motivation, you don't need to go far and dig into the history books to know about the people who had strong willpower. You are surrounded by simple people, who, from time to time, show you that, it's your own willpower that will make all the difference in adversity.
There are many commoners, sports persons, writers, artists who inspire people through their stories. No matter what the circumstances you face, your willpower will help you get through those situations.
Strong Willpower: Few Examples 
These people, who against all odds, were able to fulfil their dreams and not only made their families, but, the whole nation proud.
Para athletes and their Inspiring stories   
  Para athlete Deepa Malik  –  Shot put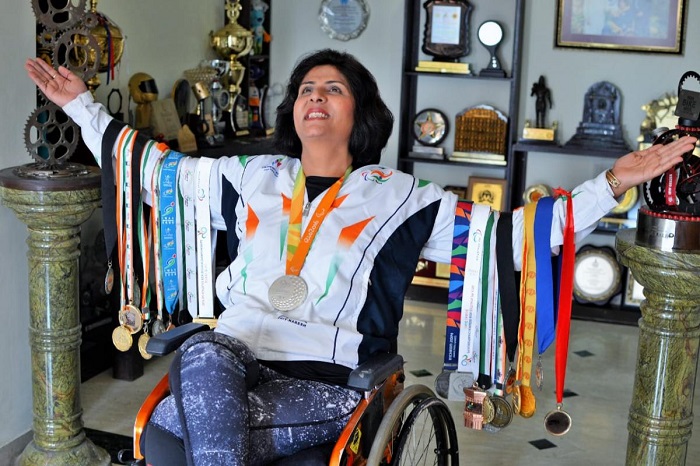 "The darkest night brought the best sunrise of my life", said Deepa Malik, after her journey from paralysis to Paralympian.
The first Indian woman to win a medal in 2016 Paralympics.
In spite of being bound to a wheelchair because of a spinal tumor, she has won 58 national and 23 international medals in shot put, javelin throw, discus throw and other sports.
She is a recipient of Arjuna Award, Padma Shri and Rajiv Gandhi Khel Ratna award for para athletics.
She has 4 Limca World Awards including 3 for motorbiking and 1 for swimming.
She currently is the world number one in the F-53 Javelin category.
 Para athlete Devendra Jhajaria – Javelin thrower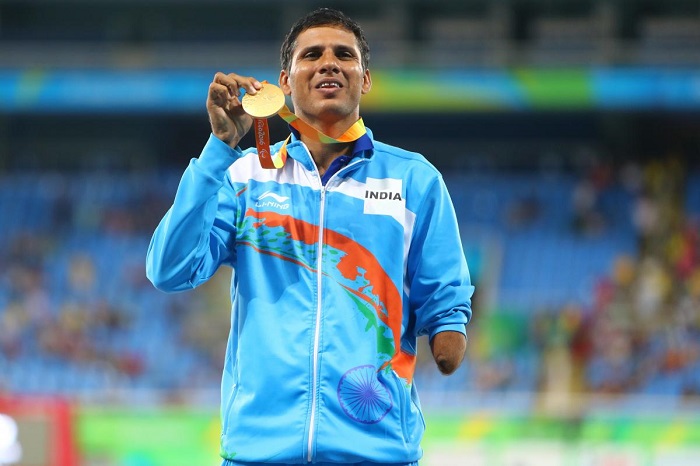 His arm was amputated after an electric shock at the age of 8. He was told that he will never be strong in his life. But, today he is:
The only Indian para athlete to have won two gold medals at the Paralympics in the year 2004 and 2016 with two world records .
The recipient of Arjuna Award, Padma Shri and Rajiv Gandhi Khel Ratna award for para athletics.
  Para athlete Amit Kumar Saroha – Club thrower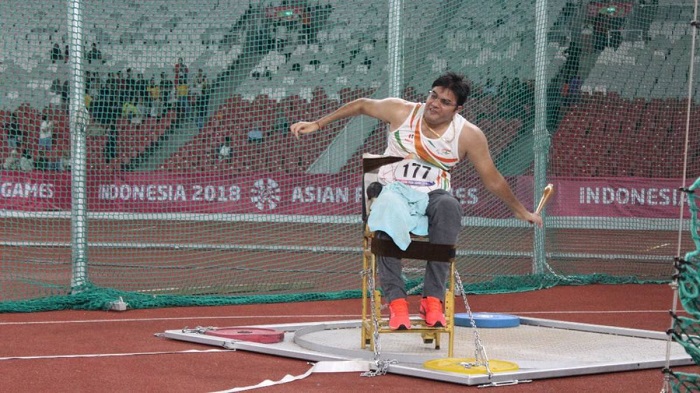 At the age of 22 he met with a road accident. Because of his spinal injury, he became quadriplegic (related to paralysis of all four limbs) that confined him to a wheelchair. His love of sports gave him the strength he needed.
He is a famous Indian para athlete who won a gold and two silver medals in Club throw.
He was honored with the Arjuna Award.
Amit Saroha is onto his third Paralympics in Tokyo this year. Despite being affected by COVID-19 infection recently, he regained his strength through his willpower.
There are many of those who didn't give up on their dreams and achieved big in spite of adverse circumstances. They have become today's inspiration.
Sudha Chandran – Indian actress and an accomplished Bharatanatyam dancer.
Her right leg had to be amputated as it developed gangrene after she met with a road accident at 16 years of age. Any person would have given up very easily on their dreams, but not Sudha. Her passion for dance, willpower and determination helped her get back to dancing with the help of a prosthetic leg (Jaipur foot). Since then, she has given many dance performances nationally and internationally. She is a world-renowned Bharatanatyam dancer. She acted in many TV serials and movies and also worked as judge in many programs.
Few awards won by Sudha Chandran are:
 National Film Award – Special Jury Award 1996 for her own biopic movie – Nache Mayuri.
Indian Television Award for best actress in a negative role, 2005
Color Petal Award in 2016, 2017.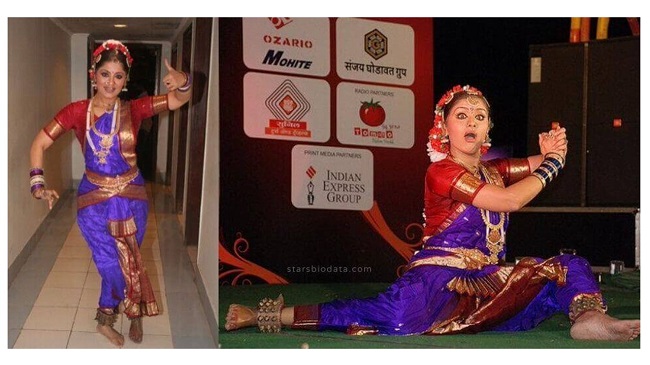 Her inspiring story is a part of Indian school curriculum. In one of her interview she said,
"More than any of my achievements, I feel it's a real honor that children are learning about me, that I'm a source of inspiration".
There are several people in other fields too who continue to inspire us with their strong determination and willpower.
Takeaway  
The failures or the obstacles of life should be perceived as steps towards our success. With each step you learn more and get better and knowledgeable and become polished. You should never give up easily and continue on your journey towards your goal with a strong willpower. Remember what the famous Poet William Blake said:
What is now proved was once only imagined.
You may like to read more from this author:
Reading: Why Is It Important For Everyone?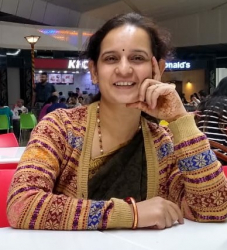 Latest posts by Nancy Pande
(see all)