Someone once said……
A mother introduces you to the world.  

A father introduces the world to you.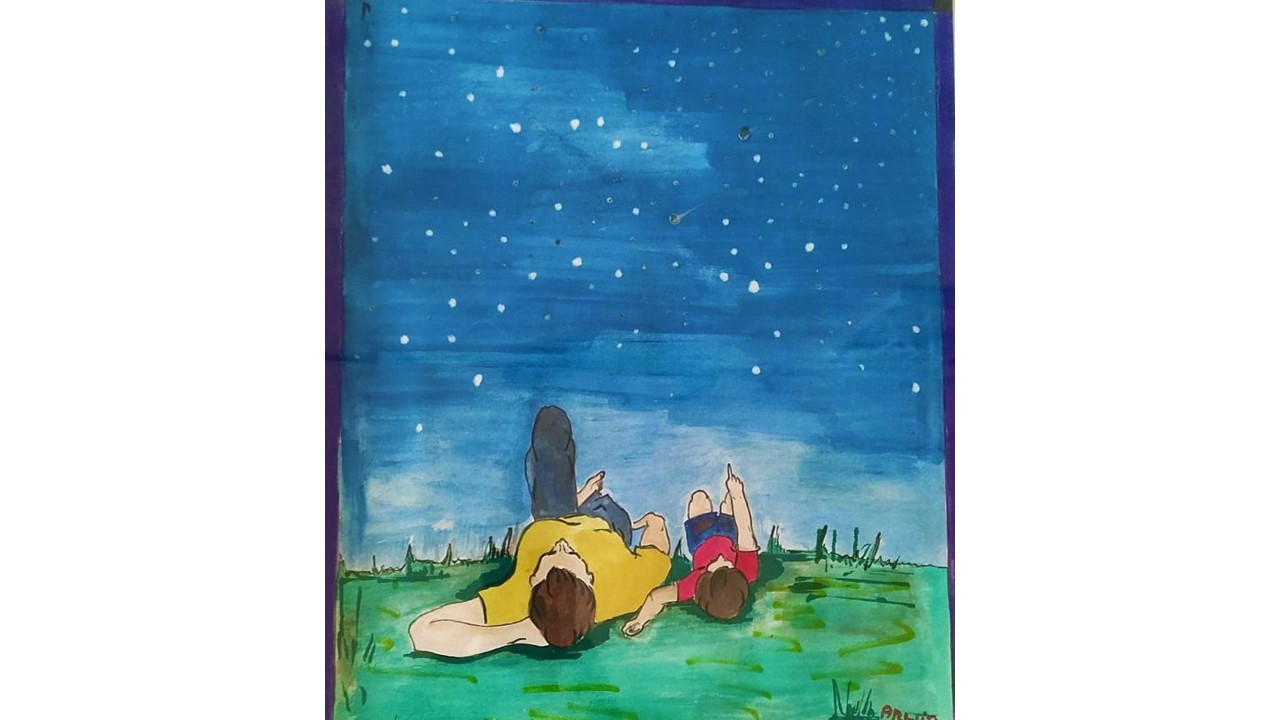 Father, Papa, Baba, Pitaaji, Bapooji, Daddy
A person who makes you feel safe and secure, the pillar, the backbone of the family.
Most of the time, he seems to go unnoticed. They are hidden behind the scene as they are busy working hard to fulfil the needs of the family. To him, the interests of his family are more important than his own interests.
We always see our mother by our side, when we are in pain; when we are happy; we need something; we want to share something, so, we get more attached to her.
Fathers on the other hand are men of fewer words; you don't always interact much with him. You don't argue with him. You usually prefer to ask your mother when you want something rather than your father.
Most of the fathers are soft at heart but tough from outside. They are sensitive but don't display their feelings.
Fathers Are Children's Ginie
For kids, their father is a GINIE. They always have some or the other demands besides the basic requirements. They don't have any idea how hard their father has to work to provide them with the things of their interest.
A Father tries his best to raise his children by giving them good education, teaching them values and preparing them for the struggles of life. A father tries to turn his kids into confident and a good human beings who can be part of the society.
Whenever you need him he leaves all his work to help you solve your problems. Even if his world is falling apart he will always be there for you with a smile on his face.
Multi role played by a Father in today's time
In today's world, Fathers are also sharing responsibilities at home. Many fathers are trying establish work life balance to spend quality time with kids and to be a part of all their special moments. Kids are also getting comfortable discussing all their problems with father.
Children in their early stage of life wants to try a lot of things. Their field of interests keep on changing with time.
My son too was interested in a lot of things. He wanted to learn vocal and instrumental music, chess, cricket and drums. His father let him try everything under the guidance of some good teachers. He encouraged him to participate in competitions so that he can have the idea of the hard work one has to put in everything.
He made him understand the importance of a good education in life. And made sure he always pay attention to his studies and do well.
Father's involvement in their children's daily activities brings positive benefits to them; they are more socially active and confident.
Inspiring Fathers Supporting Daughters
Fathers have a soft corner for their daughters. They are very protective and always want their daughters to be safe and be treated well.
They play a very important role in the lives of their daughters. They can guide and help daughters make a happy and successful life of their own.
I was always interested in drawing and painting and my father always supported me. He always encouraged me to take part in painting competitions. He would take me to these competitions and felt proud of all my success. But, whenever I lost a competition, he always cheered me up saying, 'Participation is more important.'
I felt so happy to see his proud smile whenever anybody praised my art work.
All thanks to my father for his support and guidance to pursue my career in arts. Today I'm able to start my own fabric painting work by the name "Fabrica by Nancy " ….wearing art.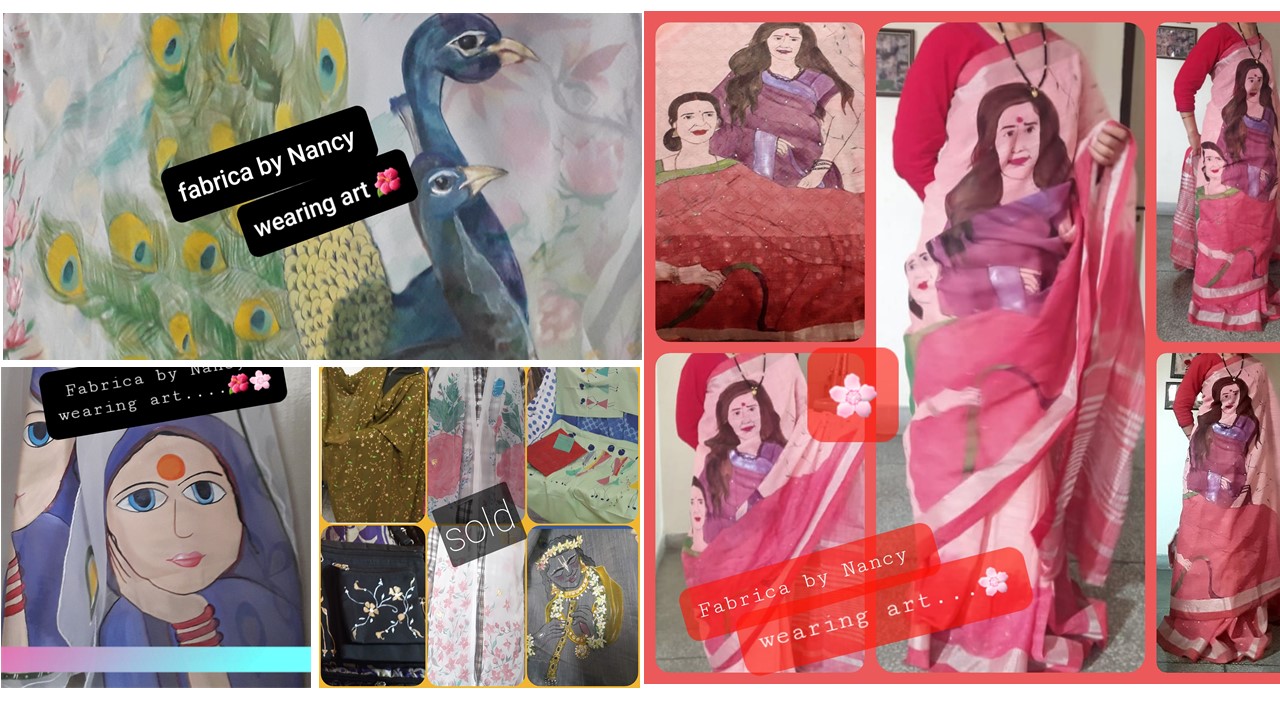 Raising self confident and independent daughters is a boon to the society.
There are many examples in the society all across the world where fathers are bringing big changes in their daughter's lives by standing strong against the age old malpractices like child marriages. They understand how important education is for girls and that they should be independent. They try their best to provide good and higher education to their daughters, give full support to them in whichever field or career they choose.
Inspirational stories of how fathers played an important part in their daughter's success
A father who lives with his wife and 2 daughters in a slum resettlement in Delhi is a manual laborer. He earns only 350 rupees a day and regretted not having gotten proper education himself. When he saw other women in higher positions he dreamt of giving good education to his daughters and wanted them to be independent. His eldest is 19 years old and has completed her training with Plan India's SAKSHAM project which teaches vocational skills to marginalized youth. Komal now employed by a fast food restaurant – a job she says she adores.
Another such example is of Roshni Nadar Malhotra, an Indian businesswoman, the chairman of HCL Technologies and the first woman to lead a listed IT company in India. She is the only child of Shiv Nadar founder of HCL Technologies Limited. Her name was on the list of 100 most powerful women in 2019.
Hats off to all the fathers who supported their daughters in achieving good education and gave them a respected and independent life.
When it comes to father-daughter relationship where a father guided his daughters to make big in male dominated careers and faced lots of hurdles for that from the society. One name comes to mind is of Mahavir Singh Phogat who trained his daughters to become a wrestler. Mahavir Singh Phogat got inspired after seeing weightlifter Karnam Malleswari becoming the first Indian woman to win an Olympic medal in 2000.
Today his daughters have made mark of their own. One of his daughters Geeta Phogat won India's first ever gold medal in wrestling at the Commonwealth Games in 2010. She is also the first Indian female wrestler to have qualified for the Olympic Summer Games.
His other daughter Babita Kumari Phogat  won a gold medal in 2014 Commonwealth Games and other daughters too made him proud by bringing laurels to the family and to the country.
It's the support of their father that these daughters were able to achieve tremendous success.
Another such example is Saina Nehwal and her father Harvir Singh Nehwal. Harvir Singh used his provident fund to invest in good badminton training for Saina Nehwal. And with his support Sania is one of the best Indian professional badminton singles player. A former world no.1.
A little love, support and proper guidance of father can do wonder.
Father: A son's guide
There is a strong bond, a lot of respect and love between them.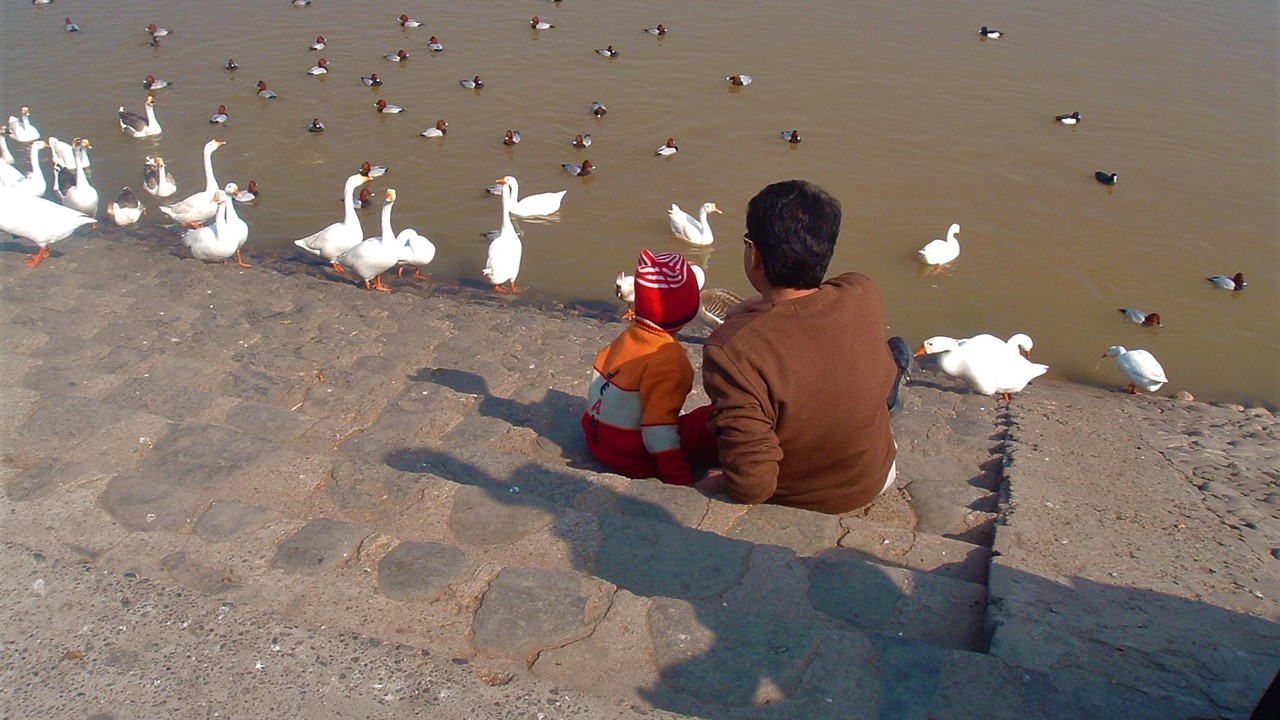 A father feels very proud of his son(s); he sees a young version of himself in them.
We have heard a lot about how Amitabh Bachchan is inspired by his famous writer father Dr. Harivansh Rai Bachchan whose poetries have inspired millions of readers across the globe. Amitabh Bachchan's love and respect for his father shows how deeply he is inspired by his father. The gratitude he shows towards his father from time to time on social media shows his respect toward the great role his father has played in his life. His words helped him overcome the low phases of his life and inspired him to continue his struggle till he achieved success.
Abdul Kalam's father was very poor. He didn't have a formal education, but was a very wise man. Seeing his son's interest in studies his father helped him get his education.
You may like this 2 mins read Abdul Kalam : Inspirational Figure Worldwide
Bhagabati Charan Ghosh wanted his son Mukunda Lal Ghosh to get a good education, a job and get settled in life. But on realizing his spiritual bend of mind, he fully supported him all through his life.
His son is known to the world as Swami Paramahansa Yogananda who inspired many successful people like the Beatles, Steve Jobs, and Ravi Shankar.
There are many stories of fathers all across the world, whose guidance, support, belief in their children gave many great men and women to the society.
Conclusion
A father is neither an anchor to hold us back nor a sail to take us there but a guiding light whose love shows us the way.  -Unknown  
If a gentle touch of a mother takes away all our pain. The presence of a father takes away all the stress as we know he will guide us off our stress.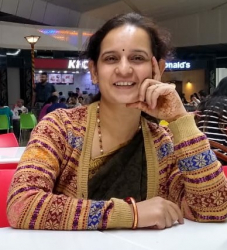 Latest posts by Nancy Pande
(see all)