One of the famous Nick Vujicic quotes
I have the choice to be angry at God for what I don't have, or be thankful for what I do have.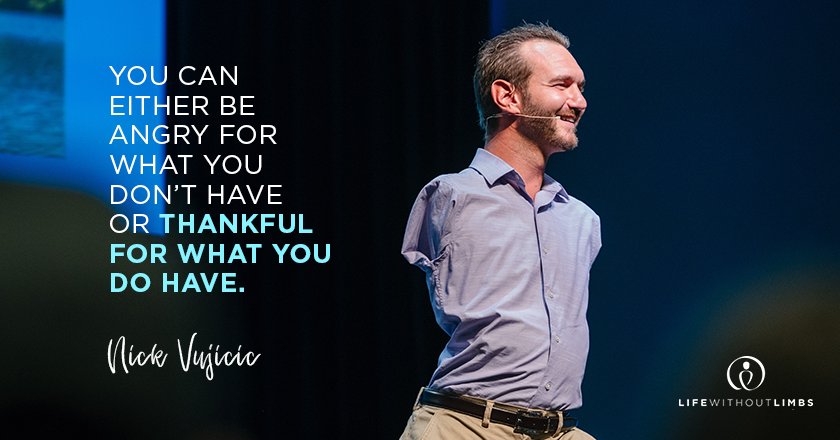 You Were Born With Hope
Being born with a rare disorder 'phocomelia' (absence of arms and legs), Nick Vujicic (voo-yi-chich) chose to turn his obstacles into opportunities.
The power of hope can help you become achiever of unachievable. Nick does the same and achieved all the dreams he wished for.
What a normal person filled with stress, disgust or despair can do?
Probably living whole life blaming himself or someone or any unfavorable conditions of his life.
But, believe it or not, Nick Vujicic uses his foot to write, operate computer and mobile phone. He can also paint, swim, surf, play golf and football.
He is the CEO of two companies and a world-known motivational speaker. He earned several awards and received double Graduation too. Motivational speakers have proven to be a huge help to businesses and individuals, who are in need of an injection of positivity and motivation.
Blessed with four children, Nick lives happily with his family.
Influencer
Nick is the world famous motivational speaker and coach. He has over 1.6 million Instagram followers. This man who overcame physical challenges has also inspired millions of souls through YouTube videos ' Life Without Limbs '
He helps other realize that mental strength is powerful. His awe-inspiring videos, motivational speeches, talks shows and TV shows, podcasts are turning points in people's life. Nick's books inspire people of all ages. He is one of the best-selling author in the world. His book "Unstoppable: The Incredible Power of Faith in Action" is New York Times bestseller. It's available in more than 30 languages. The book is whole about believing and achieving. It's about having faith in yourself, your talents and your purpose.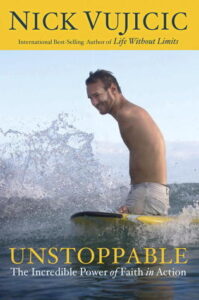 One of his books "Life Without Limits: Inspiration for a Ridiculously Good Life" tells how this extraordinary individual overcame the barriers that his disability had created and now lives a happy, independent and wealthy life.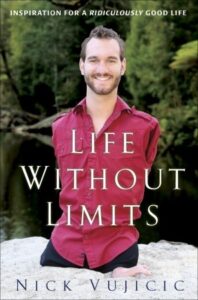 Nick believes everyone has the power to change his or her life's circumstances.
Wanna know more about Nick?
Explore Obstacles = Opportunities
Let's Get Motivated By Nick Vujicic quotes
Now forget your stress, your disabilities, your fear, your lack of confidence and your obstacles. Read the following 10 best quotes based on Nick's experiences and let's get some motivation.
Take small steps in the right direction. No matter how small your steps, keep moving forward towards your goal.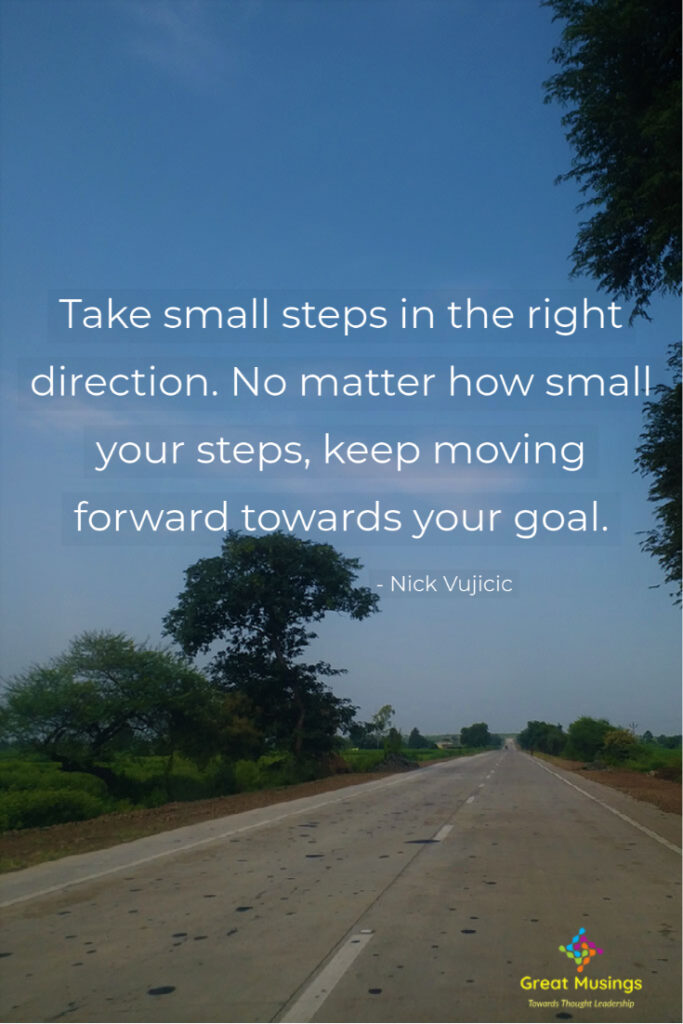 There are no short and easy paths to a long and lasting happiness.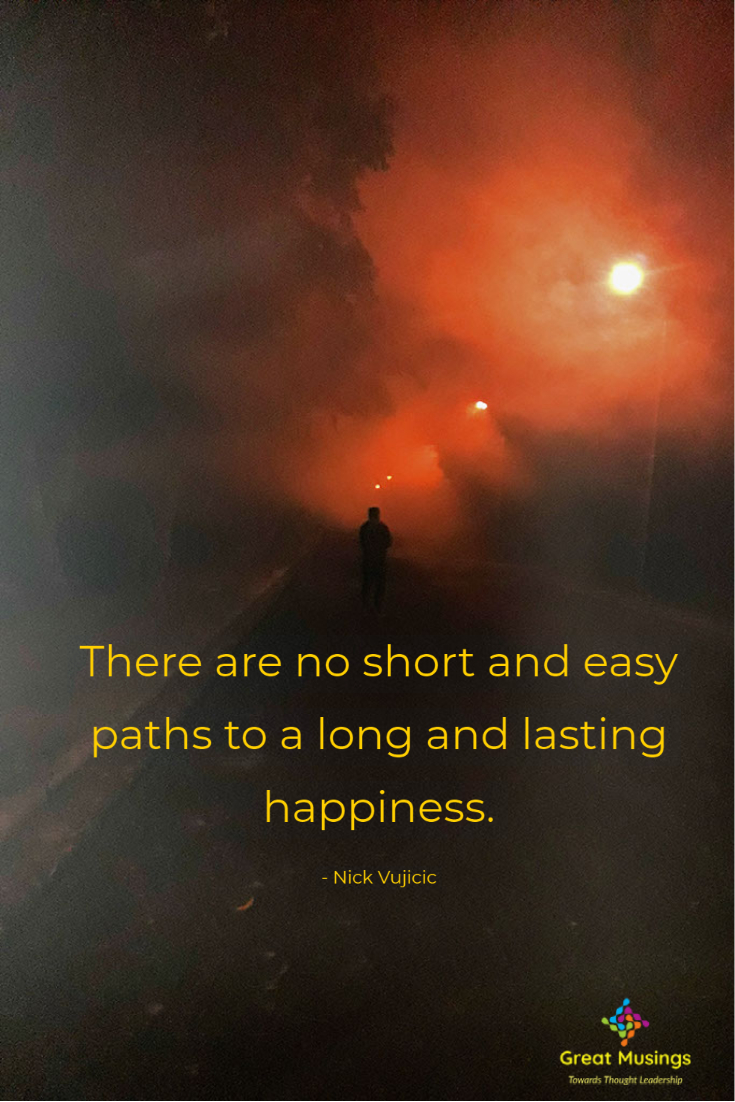 Focus on your dream and do everything in your power! You have the power to change your life circumstances.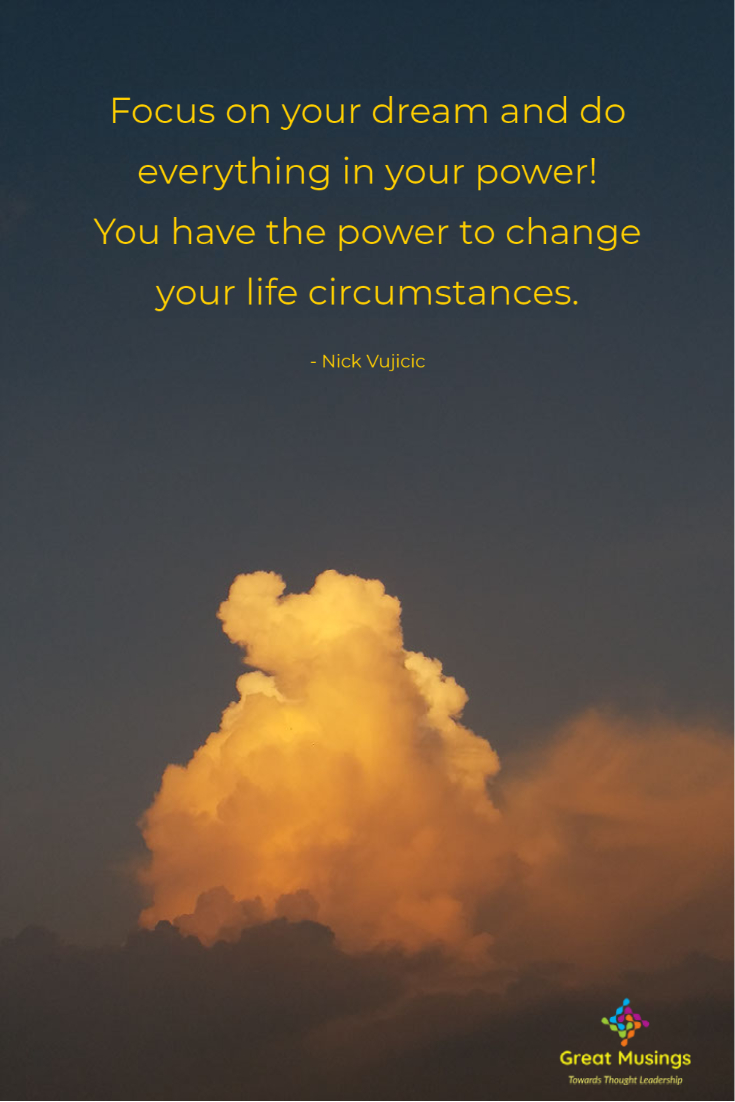 To wish for change will change nothing. To make the decision to take action right now will change everything.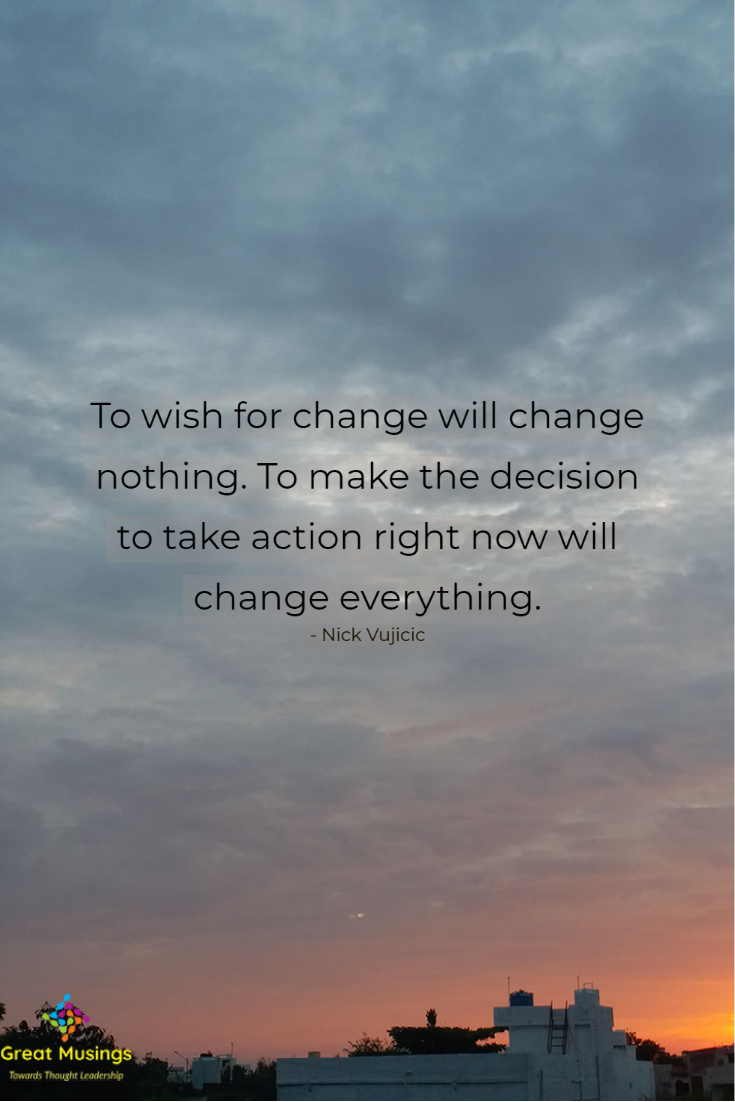 Keep moving ahead because action creates momentum, which in turn creates unanticipated opportunities.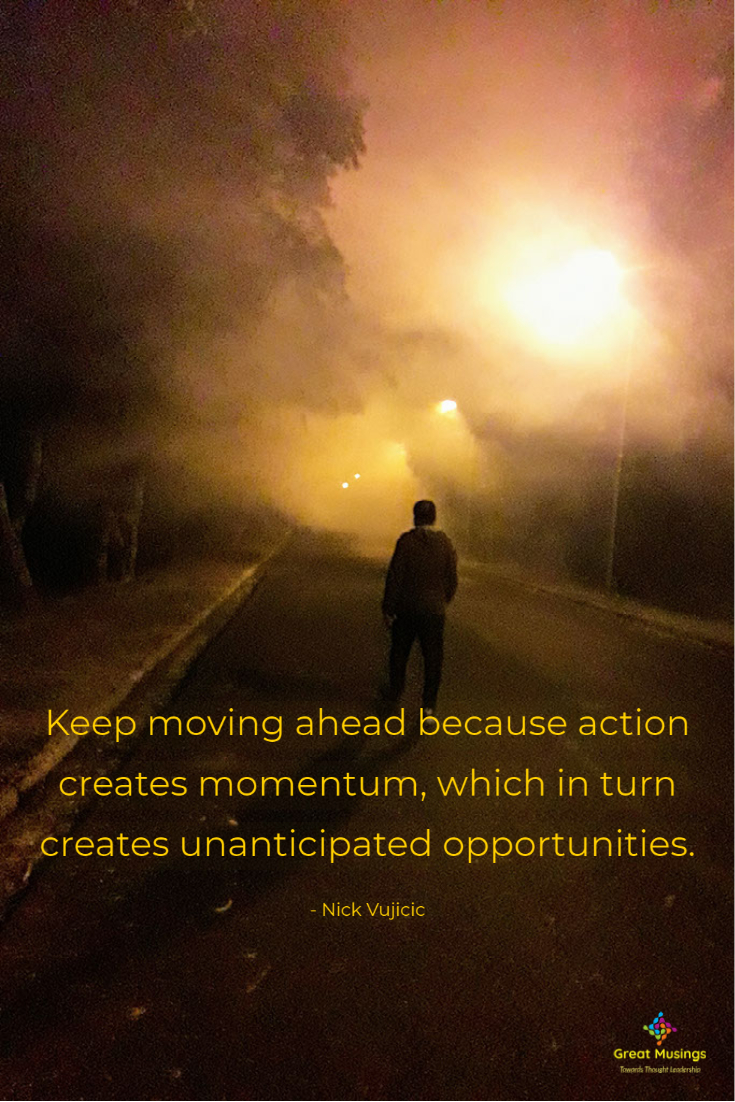 Don't put your life on hold so you can dwell on the unfairness of past hurts.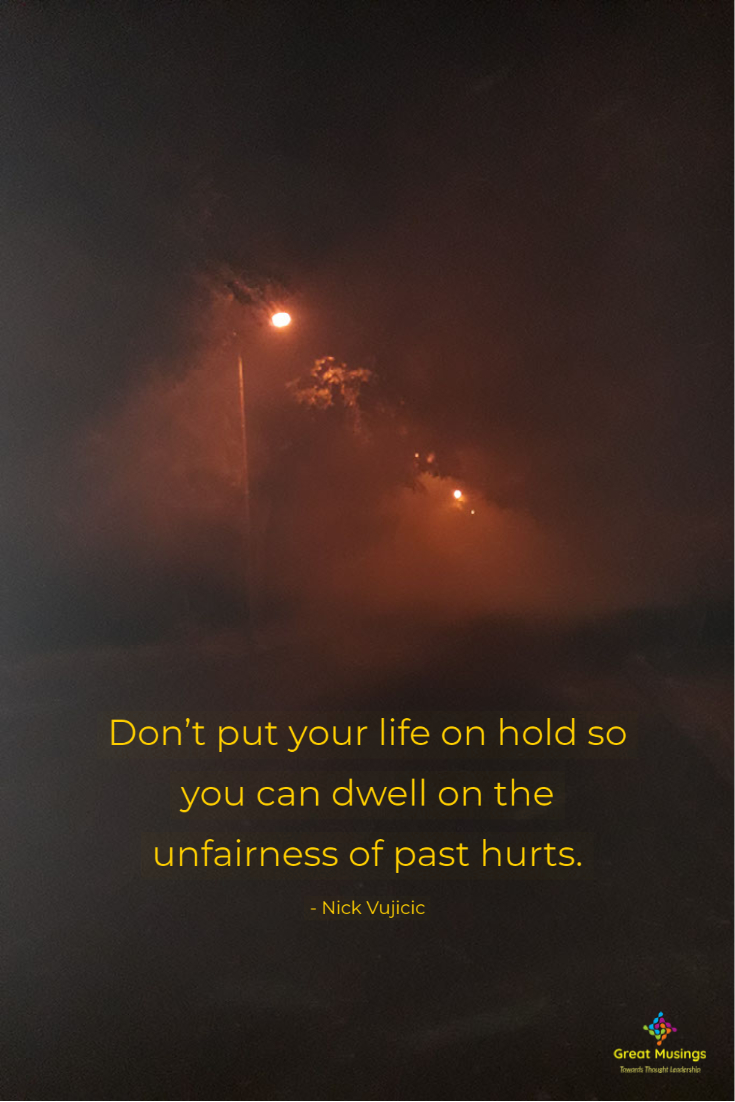 When you can't get a miracle, you can still be a miracle for someone else.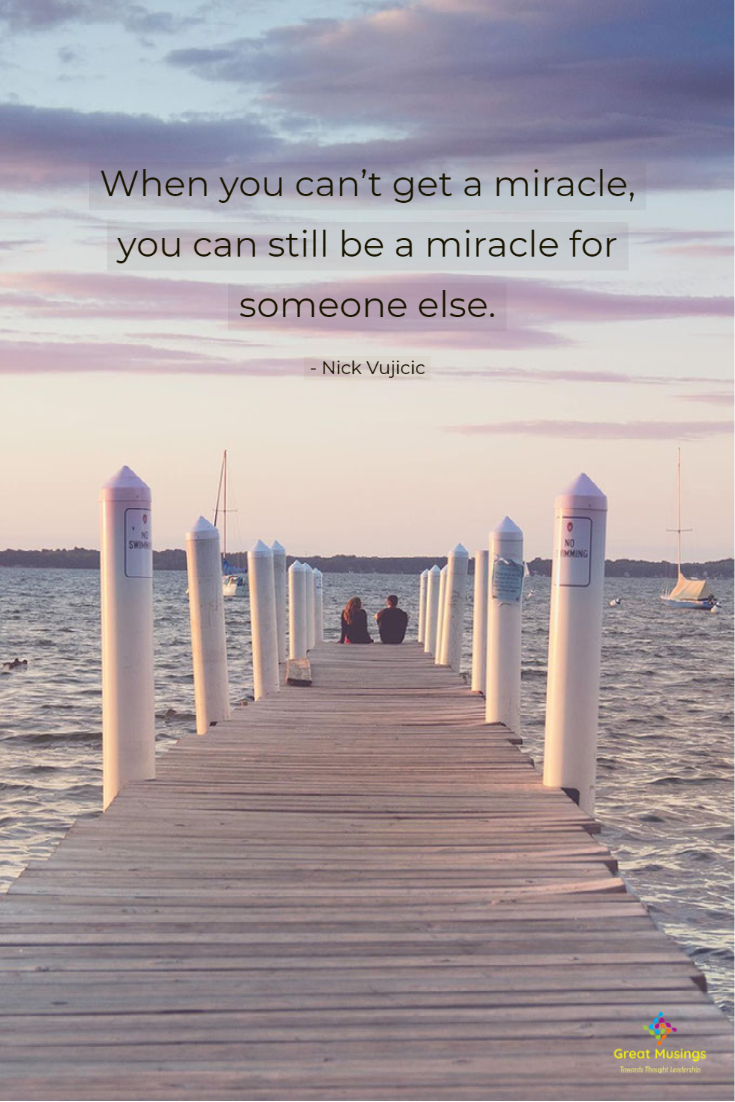 In life you have a choice: bitter or better? Choose better, forget bitter.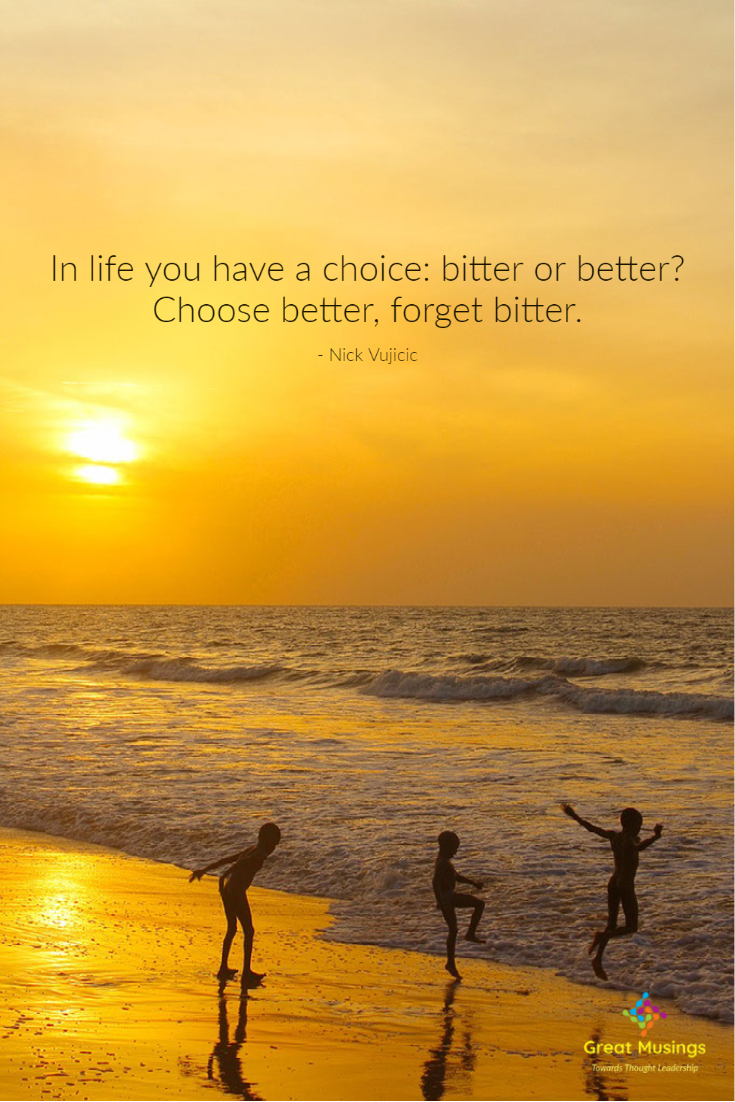 It's a lie to think you're not good enough. It's a lie to think you're not worth anything.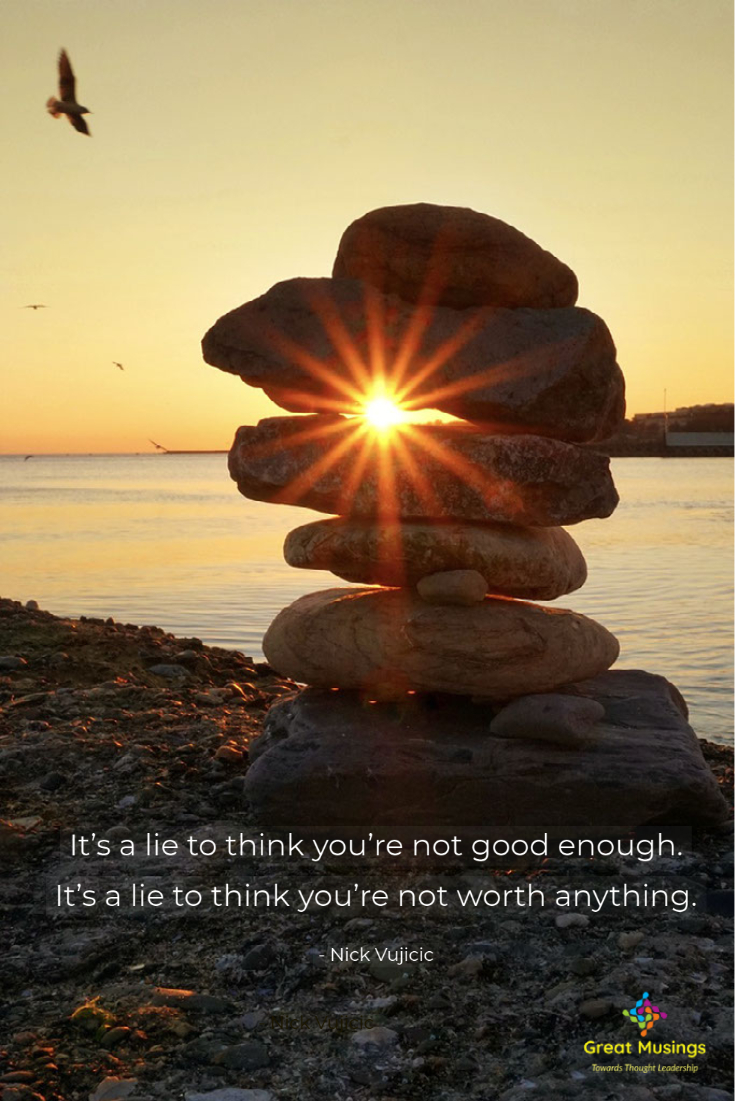 Don't give up. And know that there is always someone out there who believes in you and who loves you just the way that you are.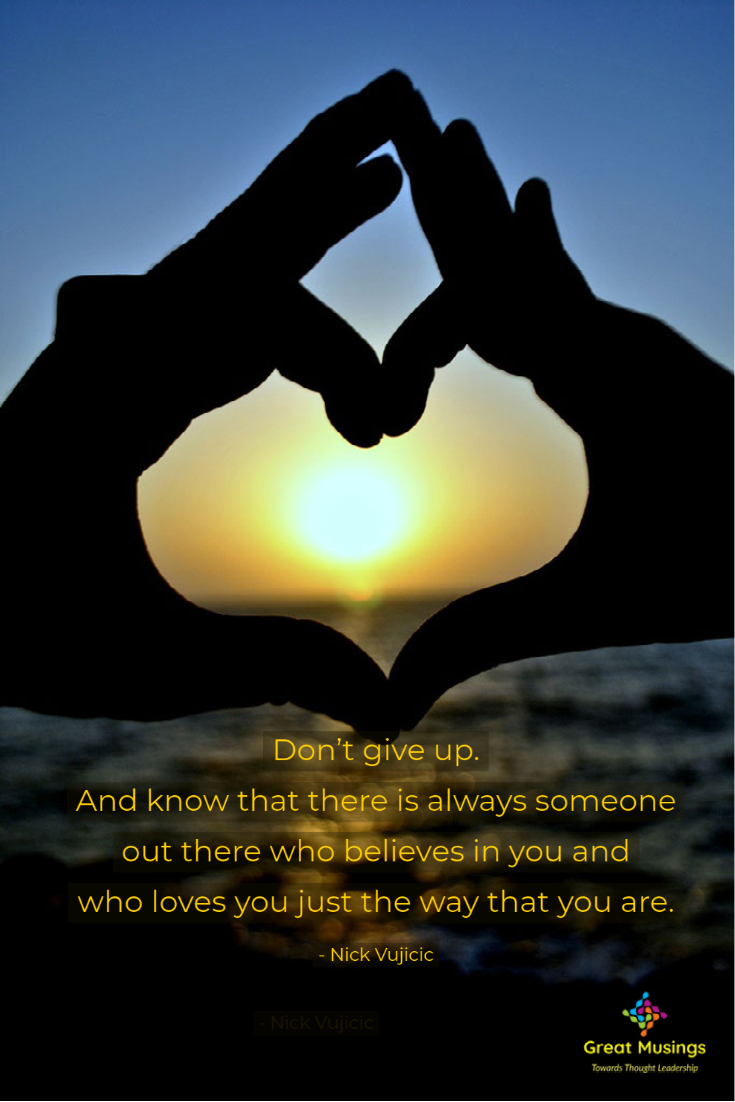 You are special. Believe in yourself. Be strong, overcome your challenges and have faith. If Nick Vujicic, without limbs can, you too with limbs can do miracles.
Be someone's inspiration.
Consider reading:
4 Inspiring Quotes By Albert Einstein Will Push You Out Of Comfort Zone4 Quotes
Soichiro Honda: 7 Quotes To Overcome Your Fear Of Failure
Which quote resonated with you the most. Comment your thoughts below!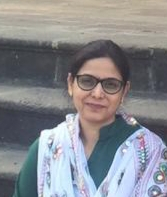 Latest posts by Neha Pandey
(see all)