An Inspirational Leader
Azim Premji, an inspirational businessman and philanthropist, was the chairman of Wipro.
"Essentially, leadership begins from within. It is a small voice that tells you where to go when you feel lost. If you believe in that voice, you believe in yourself."
That's what Azim Premji did. He quoted this musing from his life's experiences. Azim Premji  had to return from Stanford University to India in 1966, after he lost his father, at the age of 21. He was advised by few to take a comfortable job instead of taking charge of father's business. Rather he took over Wipro which was then "Western India Vegetable Products Limited", a cooking oil manufacturing company.
Growth
Under Azim Premji's leadership, the company's focus shifted to IT, software and consulting services. Wipro is among top 5 notable IT companies in India, with revenue over US $8 billion. Wipro made it's way to the Forbes Global 2000 list. After few years Wipro also entered into infrastructure and energy market. Wipro demerged all other businesses not related to IT, in separate companies, in 2013. Azim Premji is informally known as the 'Czar of the Indian IT Industry'.
Do you know?
Azim Premji has been honored with Padma Bhushan, Padma Vibhushan and many more. According to 2018 Forbes list of Indian billionaires, he was the second richest person in India. He is the first Indian to sign "The Giving Pledge", a campaign to encourage wealthy people for philanthropic causes. Because of his philanthropic work, he ranked 17th in Forbes list of 2019.
He founded Azim Premji Foundation, in 2001. It's  vision is to improve education in India. Recently, this foundation and Wipro together committed Rs 1125 crores to tackle COVID-19 crisis.
Top 6 Inspiring quotes:
"You cannot get into business for the fashion of it."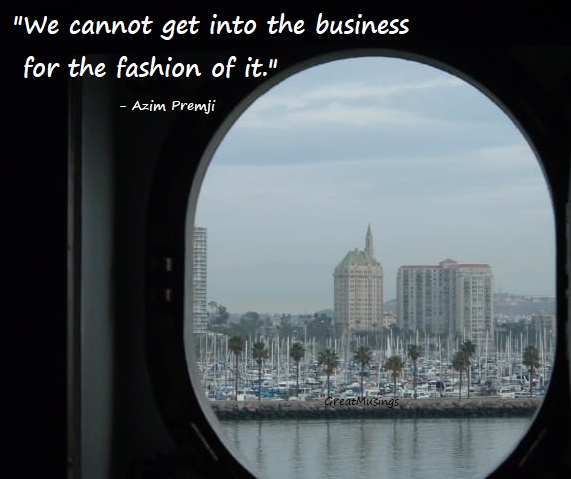 "People are the key to success or extraordinary success."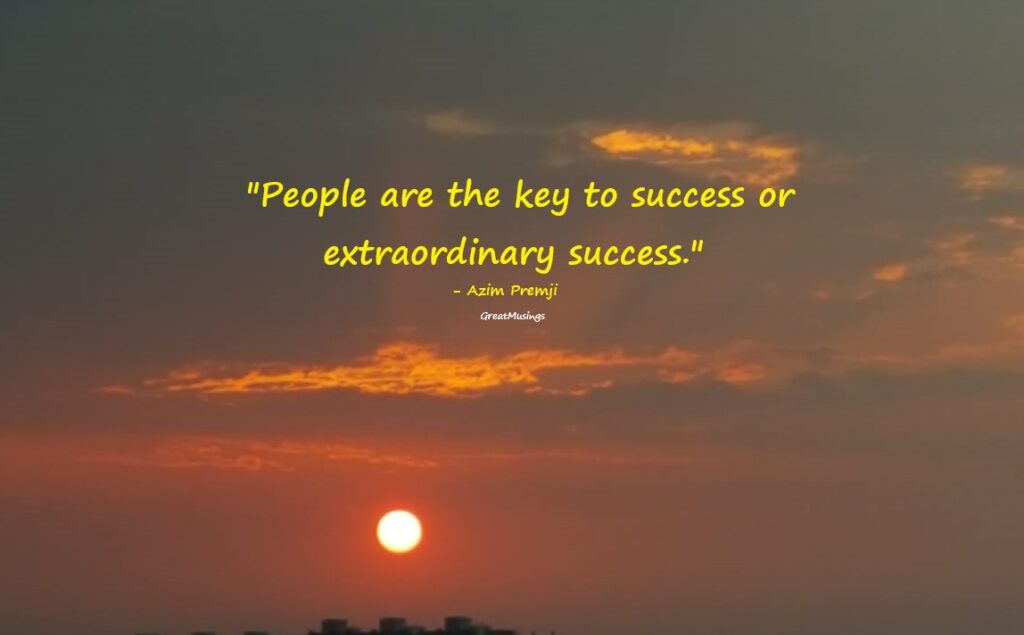 "When the rate of change outside is more than what is inside, be sure that the end is near. "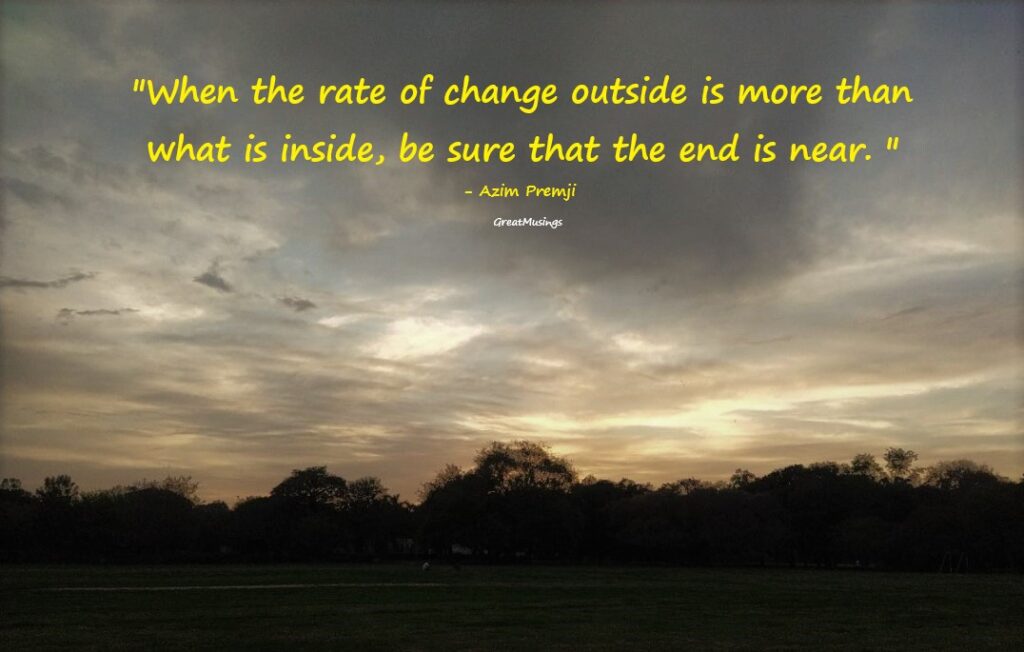 "You cannot mandate philanthropy. It has to come from within, and when it does, it is deeply satisfying."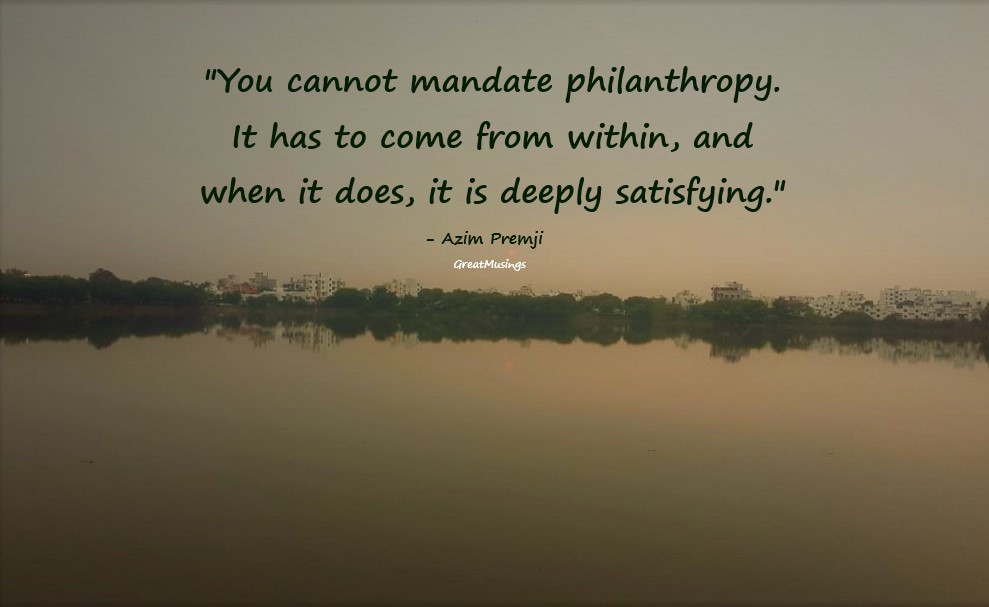 "People have to take control of their own lives. Education is key because it also raises other social indicators like healthcare."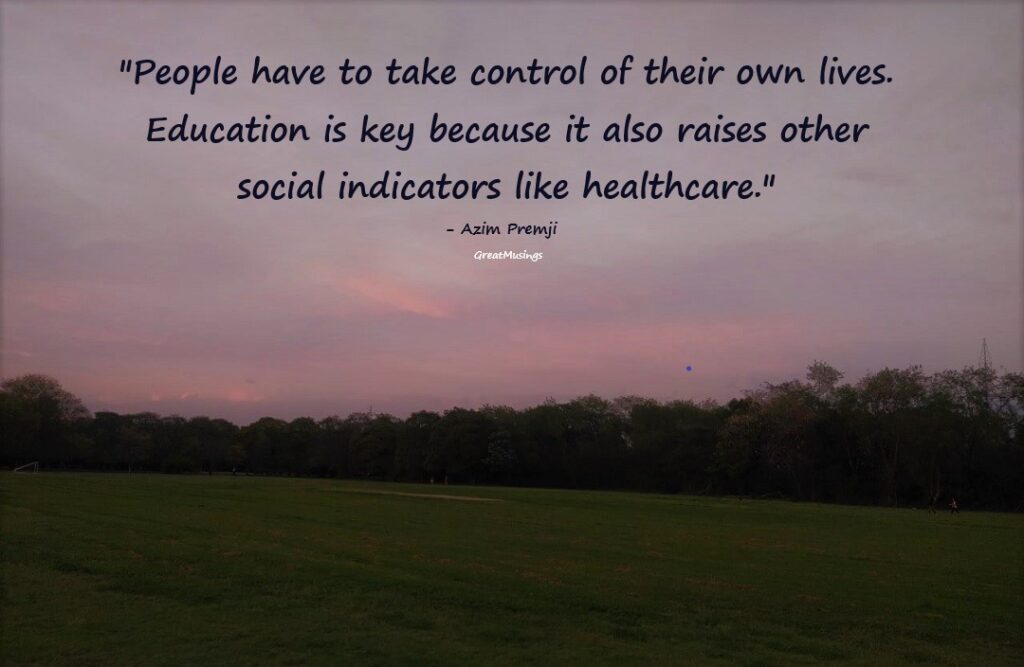 "Leadership is the self-confidence of working with people smarter than you."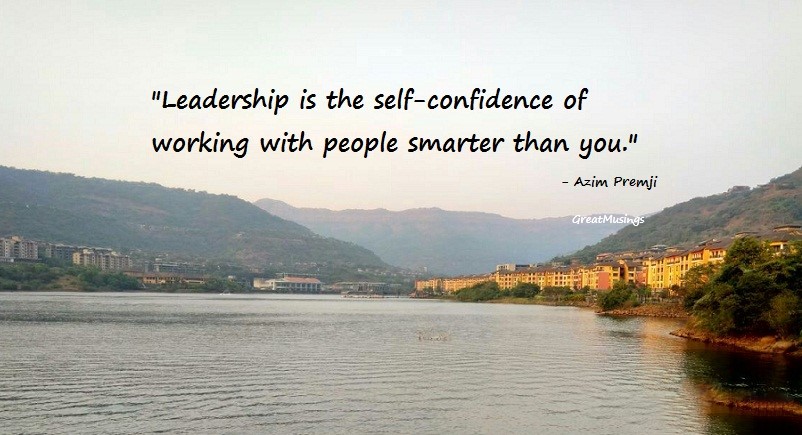 Surround yourself with people smarter than you. Expand your vision and increase your opportunities.
Do you have any other quote of him to add in the list? Leave it in the comment box below.
You may also like to read:
Ratan Tata: 4 Inspirational Quotes To Help You At All Times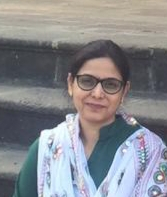 Latest posts by Neha Pandey
(see all)