Music  
Something that is pleasant to our ears, mind and soul is music.  

Writing on music is like exploring an ocean, it is so vast. It's part of our lives since time immemorial.
Music is more like our feelings and helps us express ourselves better than words.
In prehistoric times people conveyed their music and ideas through oral means, we call it folk songs or traditional music. People needed music for entertainment, to tell tales. In villages people gather in the evening for small musical events. Women of the house, mostly, would come together in small groups [Bhajan Mandalies] and sing devotional songs. During events like wedding or welcoming a newborn in the family, different kinds of celebratory songs are sung.
There were groups of singers who lived nomadic life and roamed from place to place and sung tales of great leaders, Gods, Patriotic songs. They earned their living by entertaining villagers and the people in power, through their musical performances.
With time when humans gained the knowledge of writing they started keeping written records of their music/songs. Thus, music evolved from simply hearing and singing to keeping a record of the musical notes for later use and to pass on to the next generation.
The symbols denoting a musical sound are called Notes / Sargam.
Notes : Do, Re, Mi, Fa, So, La, Ti.
Sargam: Sa, Re, Ga, Ma, Pa, Dha, Ni.
 This when played on a the right time and right place on an instrument accompanied by vocal, creates a wonderful, soothing sound.  
Music is ancient. All over the world different types of musical instruments have been discovered. For e.g. in Ancient India seven-holed flute and different types of stringed instruments were recovered from the Indus Valley civilization.
Music has evolved a lot since that time.
Music in the 19th and 20th century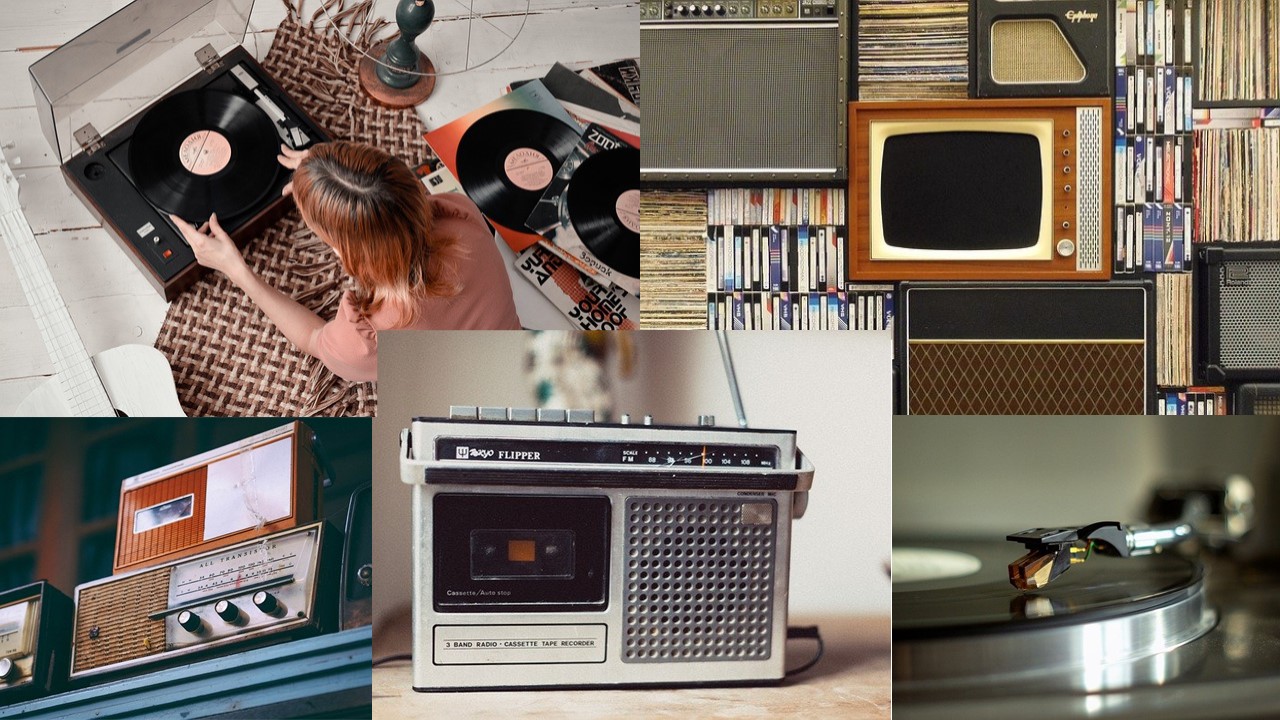 We saw the invention of record player by Thomas Edison which did both, playing and recording sound. After the invention of radio music soon became easily available to masses. With more and more radio stations coming in existence, we were able to get access to music of our choice.
For me, as early as I can remember, listening to radio was part of the life and it still is. My day starts with devotional songs in the morning, then all type of music all throughout the day. Quiet afternoon of mine are still filled with songs on Vividh Bharti.
There were times when whole family used to listen to the radio.
I am sure radio is still a part of many house hold.
Listening to the songs of musicians like R.D. Barman, Kalyanji Anandji, OP Nayyar, Shankar Ehsaan Loy, AR Rahman sung by  Kishore Kumar,  Lata Mangeshkar, Aasha Bhosle, Sonu Nigam and the list goes on. Memories of many such great singers and musicians, in programs  like 'Inse Milye',' Sangeet Sarita' ,'Jaimala',' Hawamahal',' Bhule Bisre Geet' and many such popular programmes (which still are part of our lives) are still alive.
After few decades the Television was introduced and we got more options to listen to our favorite music. Programs like Chitrahar, Rangoli, Superhit Muqabla added more melodies to our lives.
There was a time in 90's when we all had cable TV, an option was available where we could play any songs from the lists available on a particular channel. This service was available on dialing the number of the song over the phone. Most of the afternoon me and my sibling would play our favorite songs. It was a lot of fun.
We loved watching Top 20. It was a musical show that played the top 20 songs of the week. There were dedicated music channels that soon became available. One of the music channels I distinctly remember was MTV. With time more music channels were added and with that more options became available for everyone to listen to music from around the globe.
With easy excess of the favorite songs people started following their favorite musicians.
There are great musicians all around the world and their contribution to the music world is invaluable.
Music in 21st century  
The new technology and smart phones have made everything so easy. Whole orchestra and music from across the world is now in our hand. Anytime we can play any type of music as we like.
You will see the morning and evening walkers or people in gyms with their head phone ON and listening to their favorite music/songs while working out.
When my son started going to school, the best time of his school was when his music teacher played Harmonium and all the students would sing prayers, songs and poems. He was so fascinated by Harmonium that he wanted to learn how to play it. At home once I saw him using radio to imitate playing harmonium just like his music teacher would play. This is how his relationship with music started.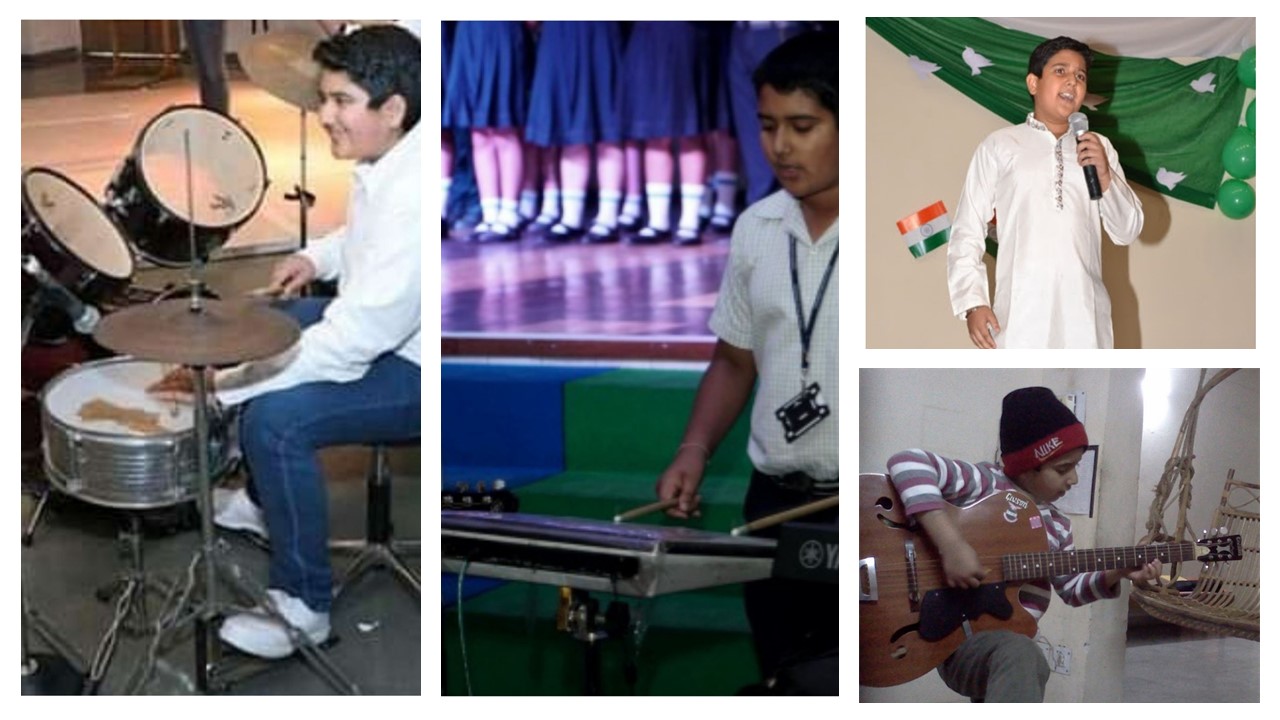 He learnt instrumental and vocal music, together with other kids in our neighborhood. They made a band and every summer vacation they would plan a musical show for family and friends. They played and sang variety of songs for everyone to enjoy.
When these kids were growing they spent most of their afternoon playing different instruments and singing, working in coordination. My house was filled with music, I enjoyed those afternoons. It felt so good to see these talented young ones discussing music trying to make their own compositions. Though with time studies took over their musical afternoon. But, they made beautiful musical memories and it will stay with them forever.
Playing instrument is still part of my son's life whenever he needs a break from his studies he plays drums or key board. I love to see him play. Music is good as a hobby as its proven that it improves kids performances in other activities of his life.
Sometimes we have musical nights in the campus where I live. Seeing these musicians performing on stage everything looks so easy. But to reach where they are took so much hard work, determination and practice. We enjoy each moment of it and wish their performances to go on and on.
Music as a therapy  
Did you know that music is also used as a therapy?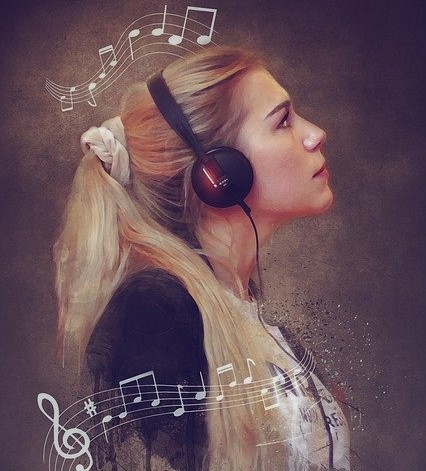 Music has healing powers. The benefits are many. Few of them are:
Cows give more milk when listening to music. It's a mind-blowing fact.
Healing with sound is believed to be used since ancient times. It involves listening to music, playing instruments, meditating, singing along with music under the supervision of a trained practitioner.
Music is also used to boast morale of military troops.
It helps people work faster and more productively.
Reduce stress level.
Improving health of premature babies.
Listening music or chanting of mantras while meditation has a number of health benefits, it improves memory, decreases anxiety and depression, improves concentration.
Music has shown more effective than prescription drugs in reducing anxiety level before surgery.
Music has shown to improve the Psychological and Physiological health in adults with medical and mental health needs.
It improves sleep quality.
Conclusion  
In the beginning of this article I mentioned that this article on music is like a drop in the ocean.
We are still evolving in the field of music. But, one thing is for sure that music has helped the world come closer and it is rightly said:                                                                                                    
Music is the language and the World is a Family.
You might like to read:
How To Find True Happiness At Home
Why Reading Is Important For Everyone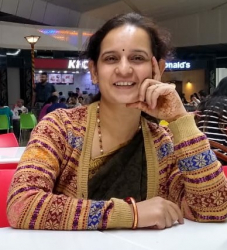 Latest posts by Nancy Pande
(see all)