As a child born and raised in Ethiopia, Sara Menker witnessed the impact of famine and the resulting rationing of food. This experience during her formative years would play a major role on her career trajectory over two decades later.
In an interview with NPR she explained, "You know, when I think of the end of the world, I think of food scarcity."
About Sara Menker
Sara Menker completed her undergraduate work in Economics and African Studies at Mt. Holyoke College in Massachusetts. She then moved to England for her graduate studies at the London School of Economics, and eventually, she earned an MBA from the Columbia Business School.
Menker has extensive experience in investment banking and in 2004 became the vice president of the commodities group at Morgan Stanley.
A true pioneer, she is one of the few expert female commodities traders. That ability to harmonize an orchestra of complex factors into profit-making decisions, continued to be a theme of her life.
Starting Gro Intelligence
The seeds for Menker's brainchild, Gro Intelligence, date to the 2008 financial crisis according to Fast Company. Menker, who was still at Morgan Stanley, noticed that "traders focus on only six crops, leaving thousands of others unaccounted for."
With this in mind, she left her position at Morgan Stanley in 2012 to form Gro Intelligence, a startup using artificial intelligence (AI) to generate forecasts on global agriculture.
Today, the company generates more than 1,000 models, a number that was unheard of just a few years ago. By contrast, the monthly USDA report includes just 55 models.
The information compiled by Gro Intelligence can be used by businesses (especially farmers) when making decisions on what to sell, where to sell, and at what cost. This information is also useful to policymakers, insurance companies, and banks.
"Food Security Is National Security"
Sara Menker believes that big data is the key to making global food supply chains more resilient, especially in the wake of the coronavirus pandemic. With sufficient data, people involved in the food chain can make informed decisions even without complete certainty as to what the future may hold in terms of farm yield, economic conditions, and political climate.
"Food security is national security," Menker said in a recent Bloomberg interview. Big data, which is highly affordable, can be used to make better decisions.
Insights from this data can be used by food companies to buy forward, months, or even years in advance, Menker advises.
"You look at the balance sheets and you look at the 10-Ks of a lot of publicly listed companies and you see how much of their supply chain they hedge forward and buy forward and it's almost nothing . . . They [the food companies] need to start thinking longer-term. Especially if you're going to see structural shifts in supply chains, that investment needs to happen across an industry. So it needs to happen end-to-end. But it needs to [include] much longer-term capital allocation, which the food industry has never seen, which is insane to me because it's been around for 12,000 years."
Why is this important?
Many experts and institutions (including the World Economic Forum) think that a food emergency looms: they are predicting demand for food in 2050 will be 60% higher. At the same time, the available arable land will decline, due to soil degradation, urbanization, and global warming.
Menker, on the other hand, argues that there's potential for a food shortage much sooner. She says that this may happen sometime in the next ten years.
"We (Gro Intelligence) discovered that the tipping point is actually a decade from now. We discovered that the world will be short 214 trillion calories by 2027."
From Trillions of Data Points to Clarity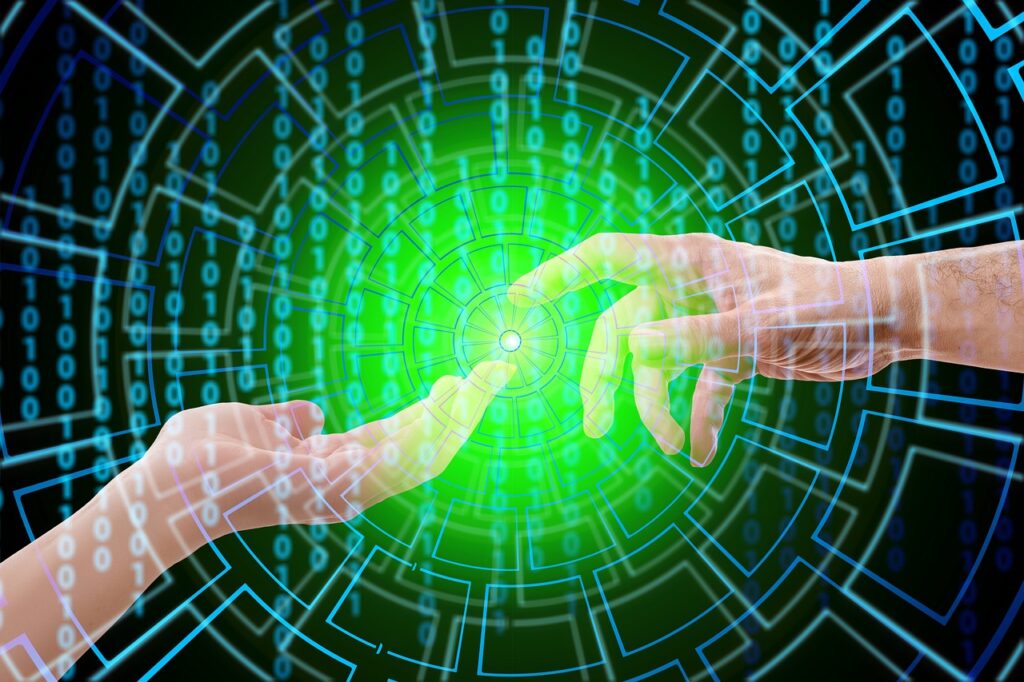 Menker's software platform, Gro Intelligence, holds over 650 trillion global agricultural data points and processes 55 million data series daily. The result? Clarity: predictive insights that everyone from farmers to commodity trading houses to retailers can use to make faster and better decisions.
The platform combines public, licensed, and proprietary data, and users can add their own data into the mix.
The range of data and analytics is remarkable. It includes climate and environmental data, agricultural prices for thousands of commodities, trade data, export prices, yield models, risk models, and potential coming supply shocks, such as from flooding or locust damage.
It also includes data from satellites, weather stations, local government agencies, trade associations, universities, commodity exchanges, and more.
The scope is global. For example, Menker's platform knows the moisture content of the soil in the American corn belt and the risk posed by the Fall armyworm for China's corn crop.
The platform can be used in a myriad of ways including forecast trade flows, exports, and even futures prices.
Gro Intelligence is already revolutionizing the most complex commodities market in the world.
Conclusion
Sara Menker's childhood, spent during a time of famine and food rationing in Ethiopia, planted the seed for a remarkable career of rapid innovation.
Menker's vision for the future includes robust food supply chains and a significant increase in food security. Gro Intelligence makes it easier for everyone involved in food production and retailing to make good decisions even in the face of uncertainty.
Disclaimer: The thoughts expressed in this article belong solely to the author and are not subscribed to by the Great Musings platform.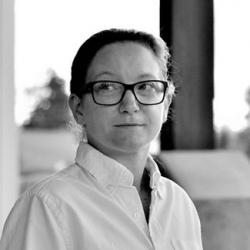 Latest posts by Toni Allen
(see all)