Clouds Quotes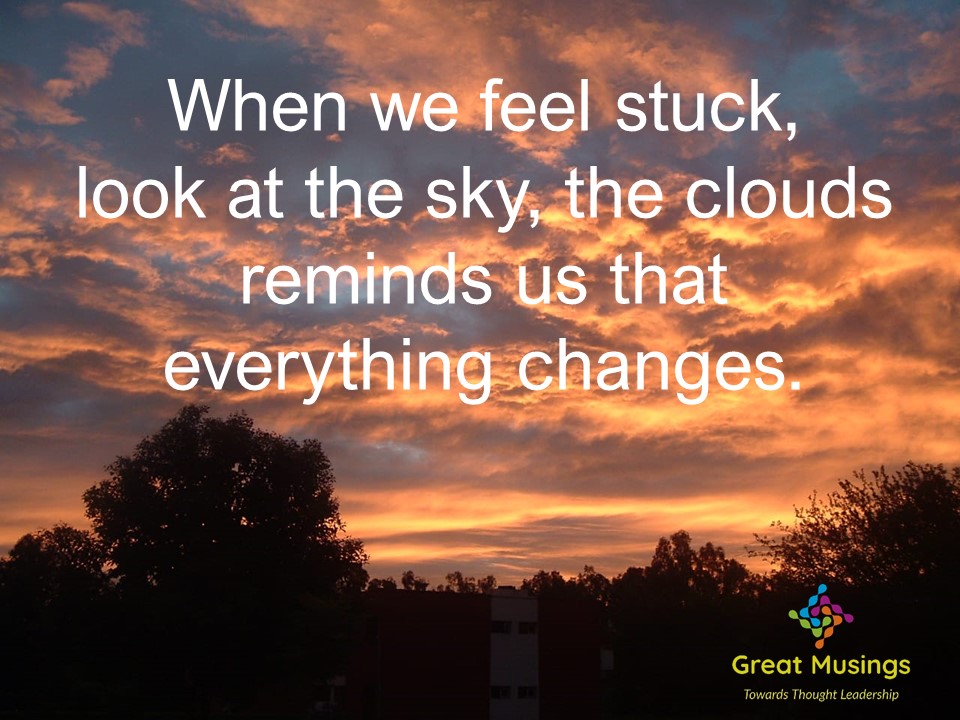 When we feel stuck, look at the sky, the clouds reminds us that everything changes.
Are you a sky observer? Do you keenly observe the clouds?
Do you get up early in the morning to watch the sky and the clouds? Or do you like to observe the evening sky?
You might have watched the morning sky many a times. The sky, when the sun rises in the morning or just before the sun sets or during dusk, is filled with colors and various cloud patterns. A number of discernible shapes can be seen in the clouds depending upon your own imagination. Shapes like face of a giant rabbit, a kid catching a ball, big animal, monster, whale, fish and many more. Imagination has no limit.
There is something about the clouds that delight almost all of us. At some moment of time, watching the amusing shapes in the clouds you must have thought of capturing it. You might have shared it with your contacts and communities, with a caption on Instagram, Facebook, Twitter, Koo or whatever social media app you use.
Have you ever given a thought that these clouds in the sky can motivate too. Along with their beauty, they can inspire you. When you keep staring at some clouds they either change their shapes or simply get puffed. They convey you that life is not permanent, it keeps on changing.
There are myriad motivational quotes on the internet related to the clouds. Then, there are inspirational phrases and idioms on clouds too. Two of the famous ones are:
Every cloud has a silver lining.
Meaning: Even a very bad situation has a positive or hopeful side.
Meaning: Extremely happy.
Inspirational Cloud Quotes
Clouds come floating into my life, no longer to carry rain or usher storm, but to add color to my sunset sky. – Rabindranath Tagore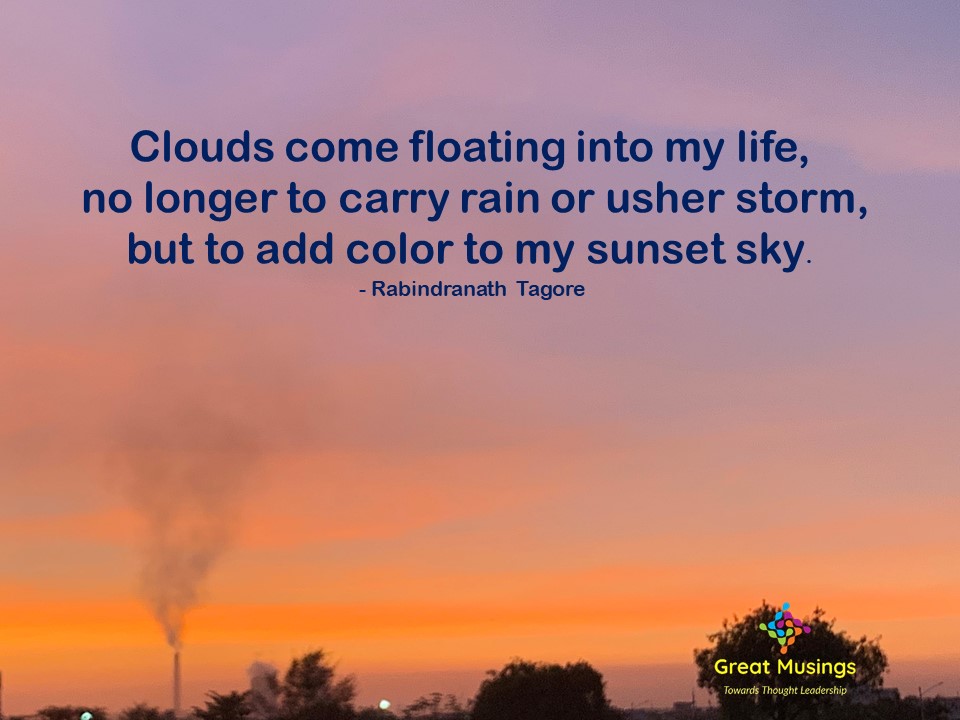 Sometimes the clouds in the sky are mistaken. They didn't come to block the sunlight. They came to embrace it. – Kaylee Stepkoski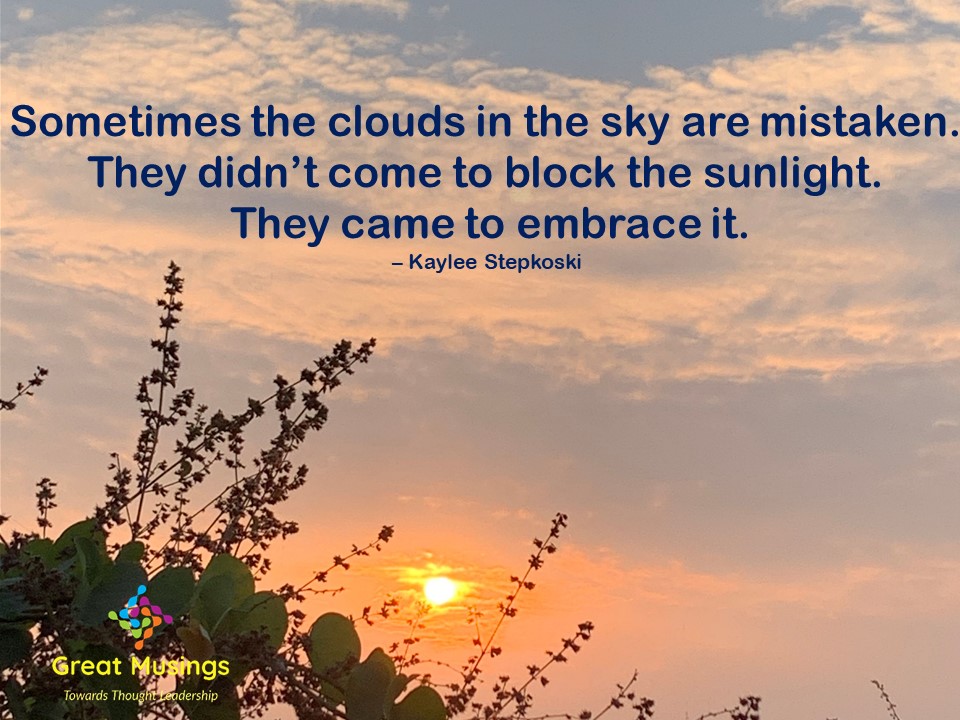 The sky and the sun are always there. It's the clouds that come and go. Stop holding on to yourself, and look at the world around you.- Rachel Joyce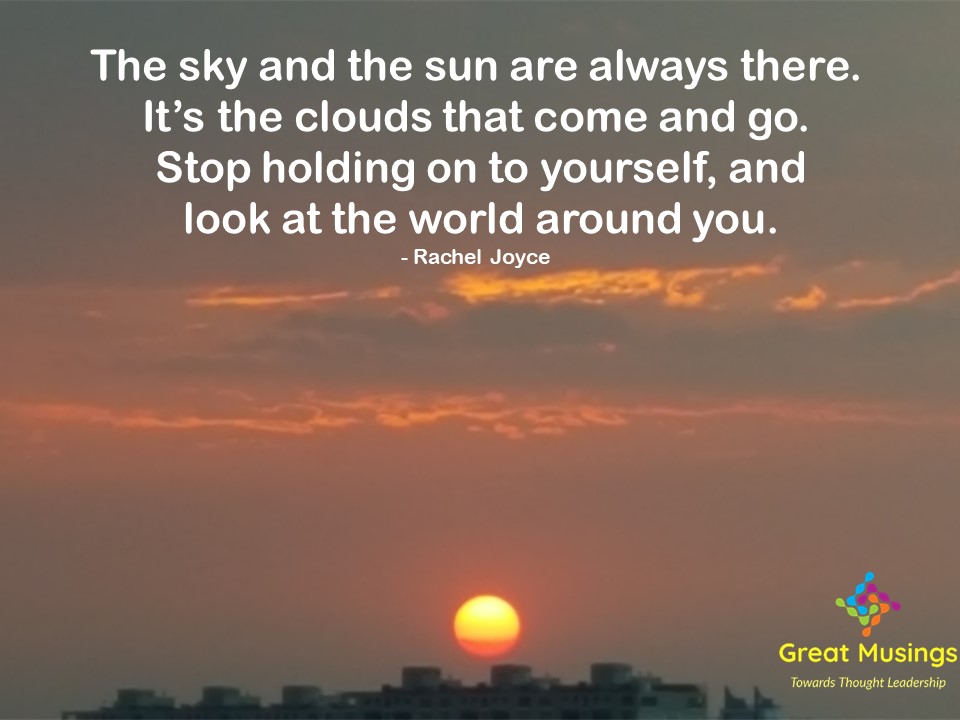 Don't forget: beautiful sunsets need cloudy skies. – Paulo Coelho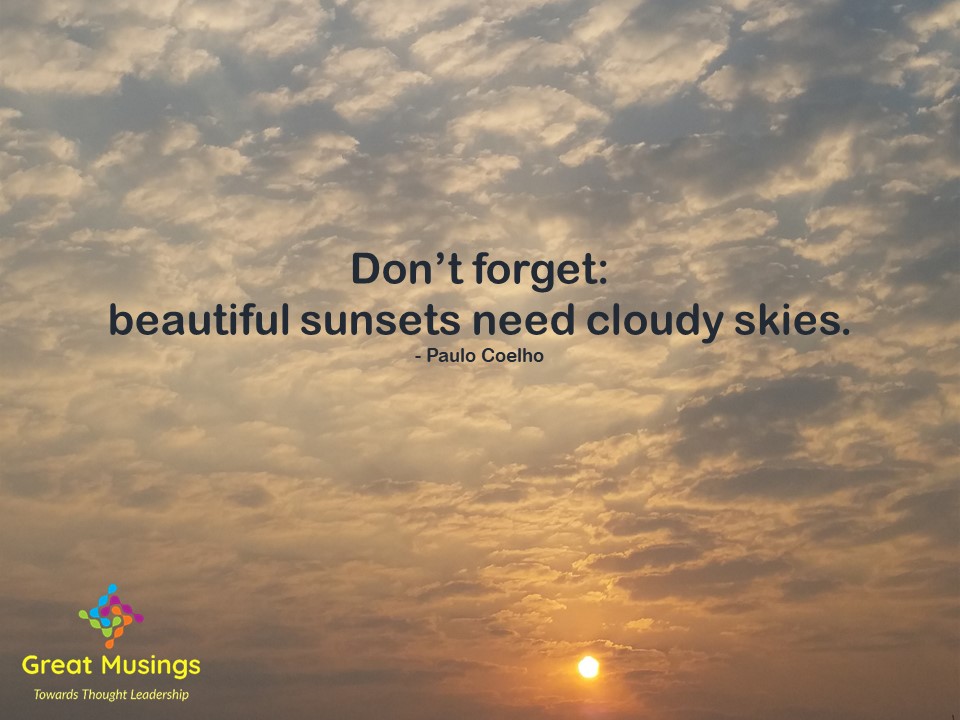 You are the sky. The clouds are what happens, what comes and goes. – Eckhart Tolle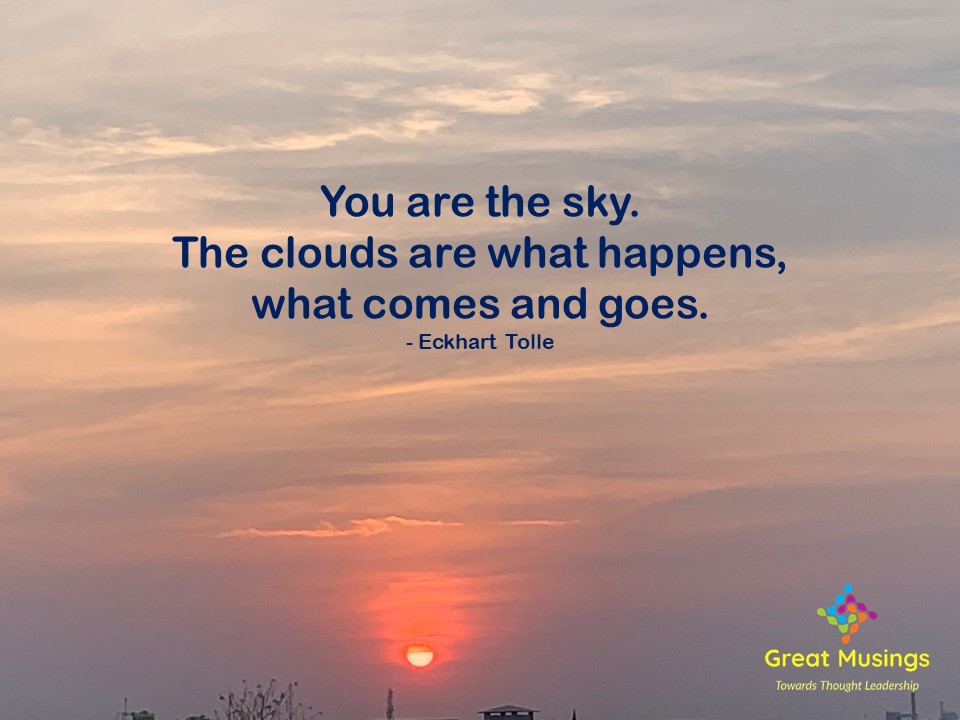 Try to be a rainbow in someone's cloud. – Maya Angelou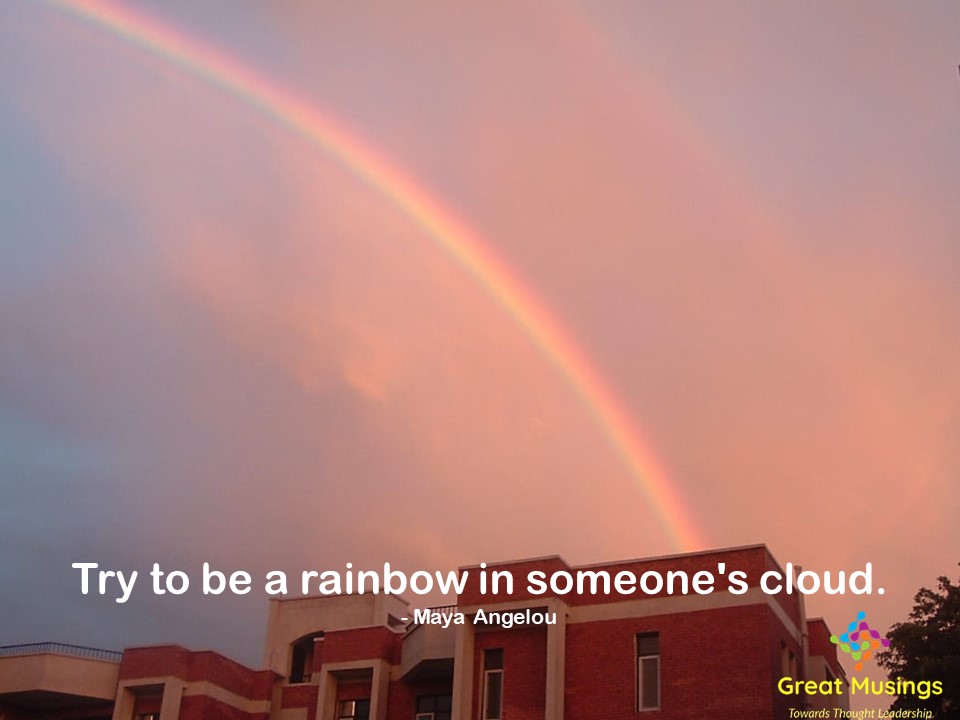 No dark cloud can forever prevent the sun from shining. – Mehmet Murat ildan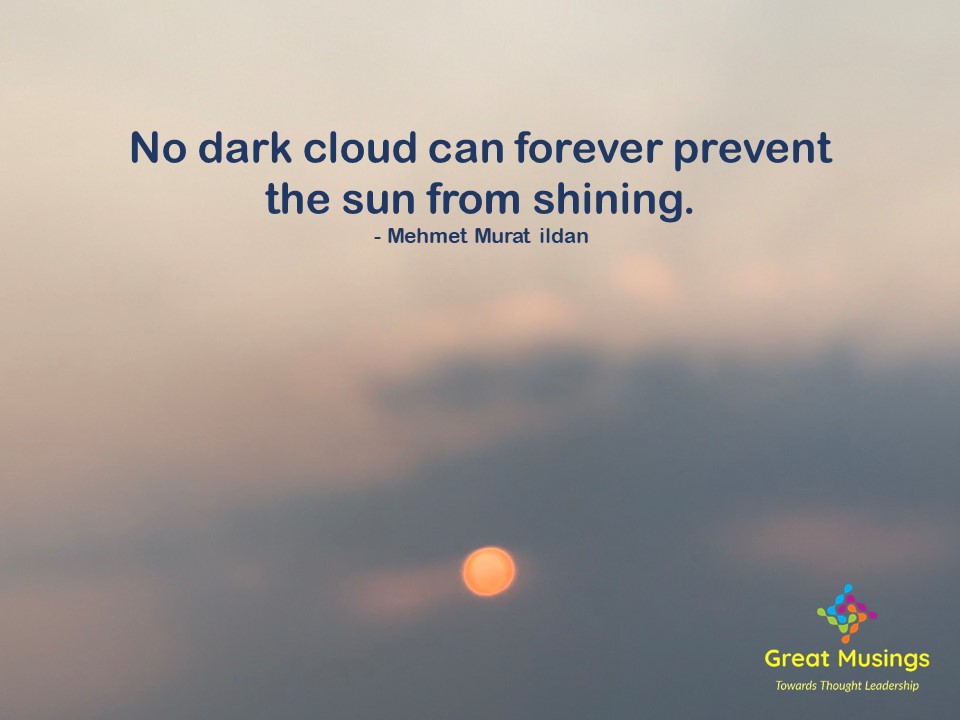 There's a bright spot in every dark cloud. – Bruce Beresford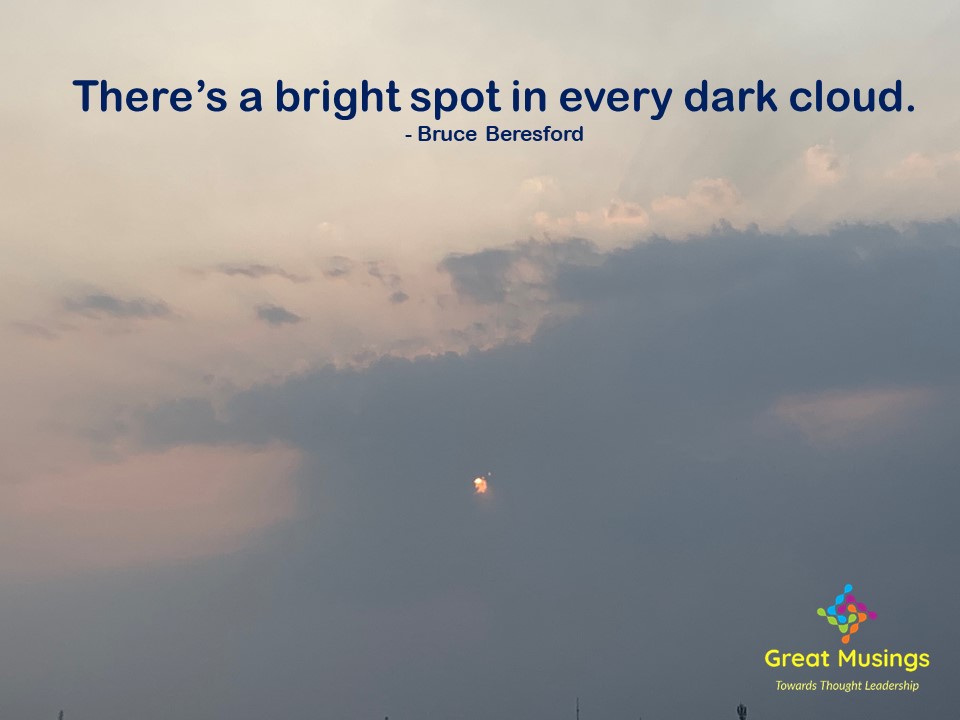 Never lose hope. The darkest clouds precede the loveliest rain. – Avijeet Das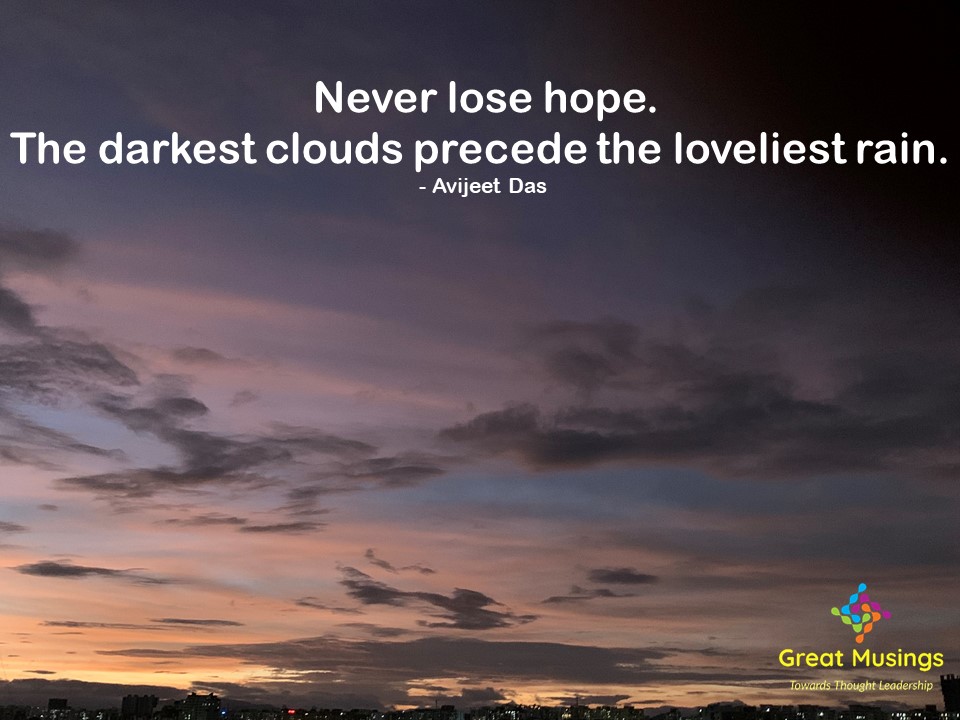 Even if it is very foggy, cloudy, or stormy, the blue sky is always there for us, above the clouds.  – Thich Nhat Hanh
If clouds are blocking the sun, there will always be a silver lining that reminds me to keep on trying. -Matthew Quick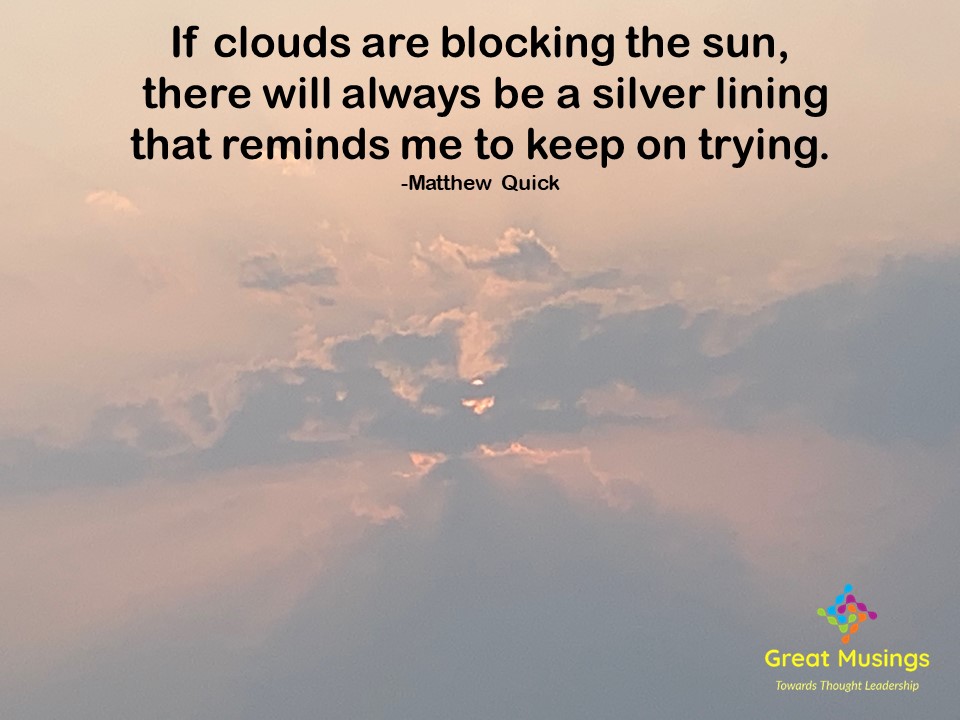 The clouds don't overthink; they just drift. – Avijeet Das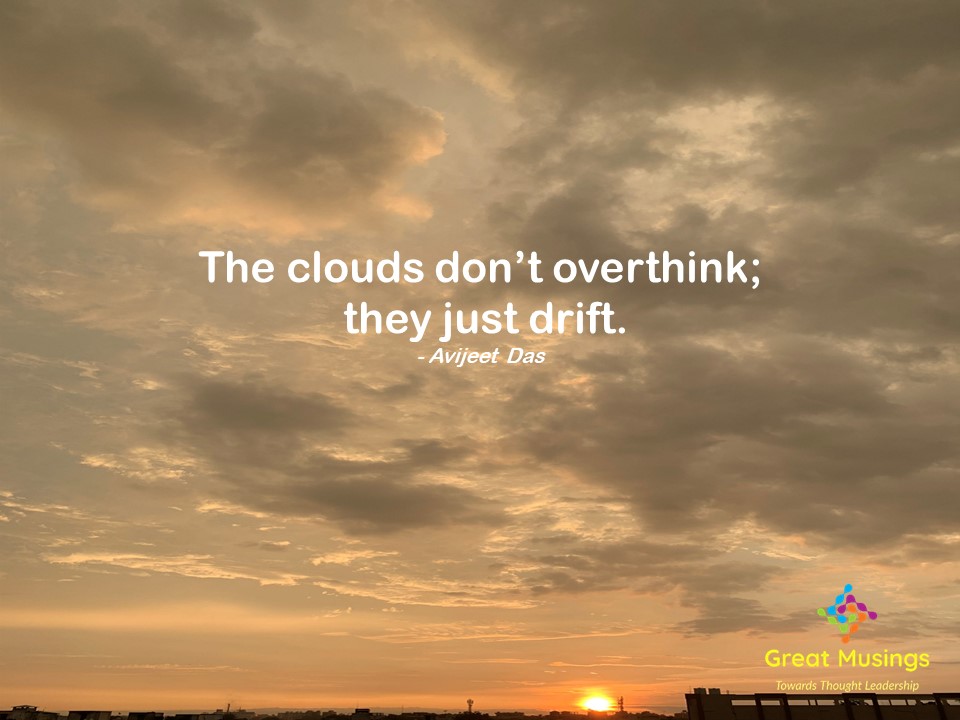 I will clamber through the clouds and exist. -John Keats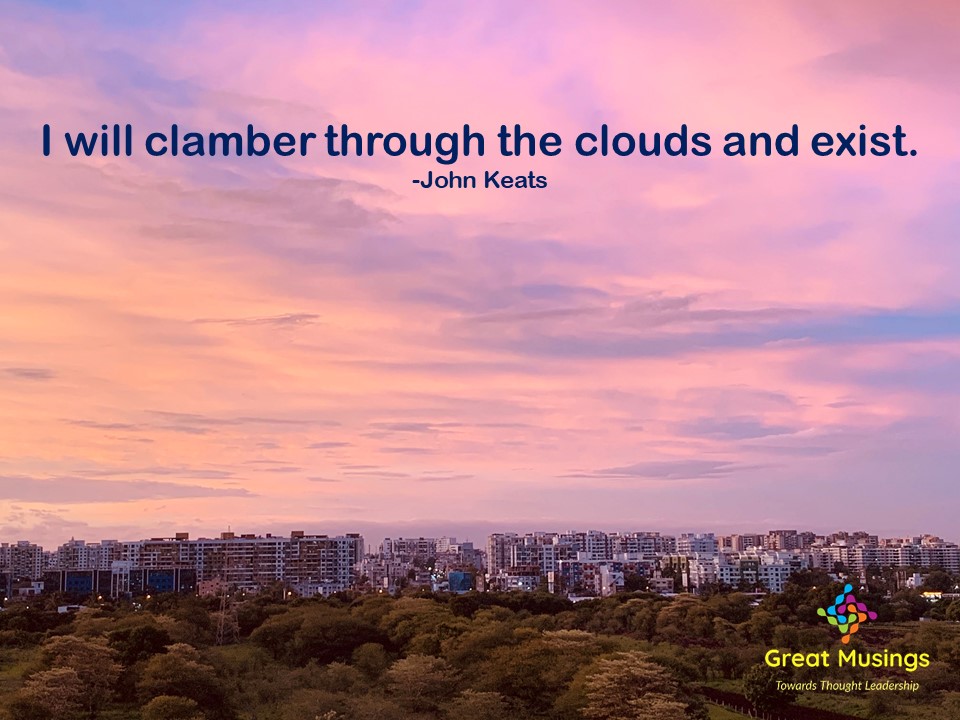 There are no rules of architecture for a castle in the clouds. – Gilbert K. Chesterton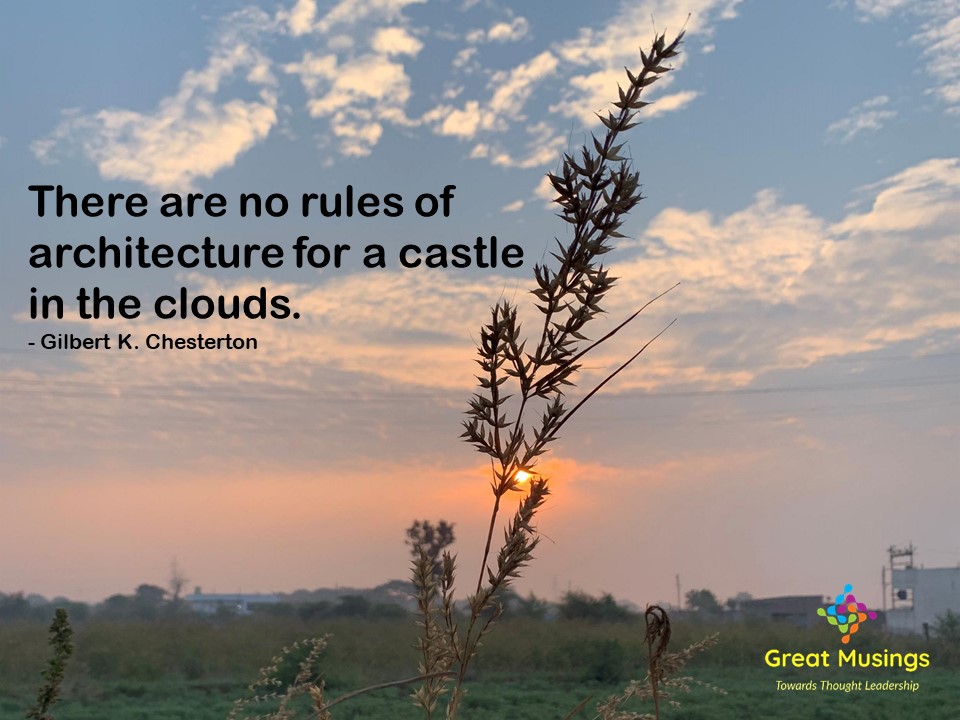 I'm a dreamer. I have to dream and reach for the stars, and if I miss a star then I grab a handful of clouds. – Mike Tyson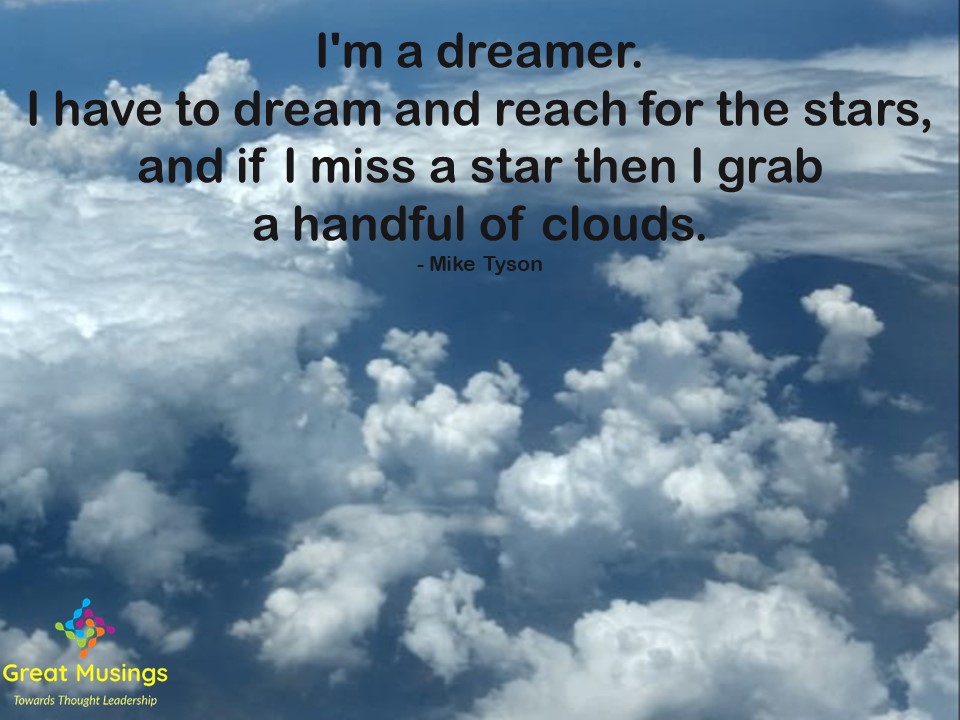 Like it? Share it. Use these quotes as clouds caption for your own click to share in Instagram, Facebook, Twitter or Koo. Right click on your favorite pic/quotes and share it with your friends on WhatsApp.
All the above beautiful pics are self-clicked no-filter pics. Isn't the nature beautiful?
We all have bad days, but one thing is true; no cloud is so dark that sun can't shine through.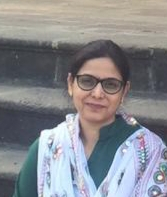 Latest posts by Neha Pandey
(see all)