JRD Tata
JRD Tata  or Jehangir Ratanji Dadabhoy Tata is known as The Father of Indian Aviation. The first pilot license issued in India was to him. He was also a world-known successful business mogul. Under his chairmanship, assets of Tata Group rose from $100 million to $5 billion.
In 2019, Tata became the only Indian brand to enter the list of top-100 global brand at $19.5 billion.
JRD Tata started several 'employee welfare schemes', some of which were adopted by Indian Government.
Legacy
JRD Tata founded many successful companies and few popular ones are:
Tata Motors
Tata Chemicals
Titan Industries
Tata Global Beverages
Tata Salt
TCS (Tata Consultancy Services)
Tata Interactive Systems
Tata Airlines (now Air India)
Lakme (now owned by Hindustan Unilever)
JRD Tata: Awards
JRD Tata was awarded with many prestigious awards (national and international):
Bharat Ratna
Padma Vibhushan
United Nations Population Award
The French Legion of Honor
Tony Jannus Award
FAI Gold Air Medal
Edward Warner Award
Daniel Guggenheim Medal
He was conferred the honorary rank of group captain by the Indian Air Force in 1948. Later, he was promoted to the Air Commodore rank and then to the Air Vice Marshal rank in 1974.
JRD Tata:
Honor
The Indian Parliament was adjourned on his death, an honor not usually given to non-members of Parliament.
The first double-deck flyover in Maharashtra at Nashik Phata in Pune is named after him as 'Bharatratna JRD Tata Flyover'.

JRD Tata Stamp

was released by India Post, GOI in 1994.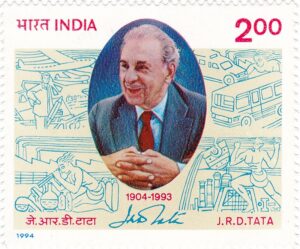 JRD Tata Quotes ( 5 Best Inspirational )
Never start with diffidence, always start with confidence.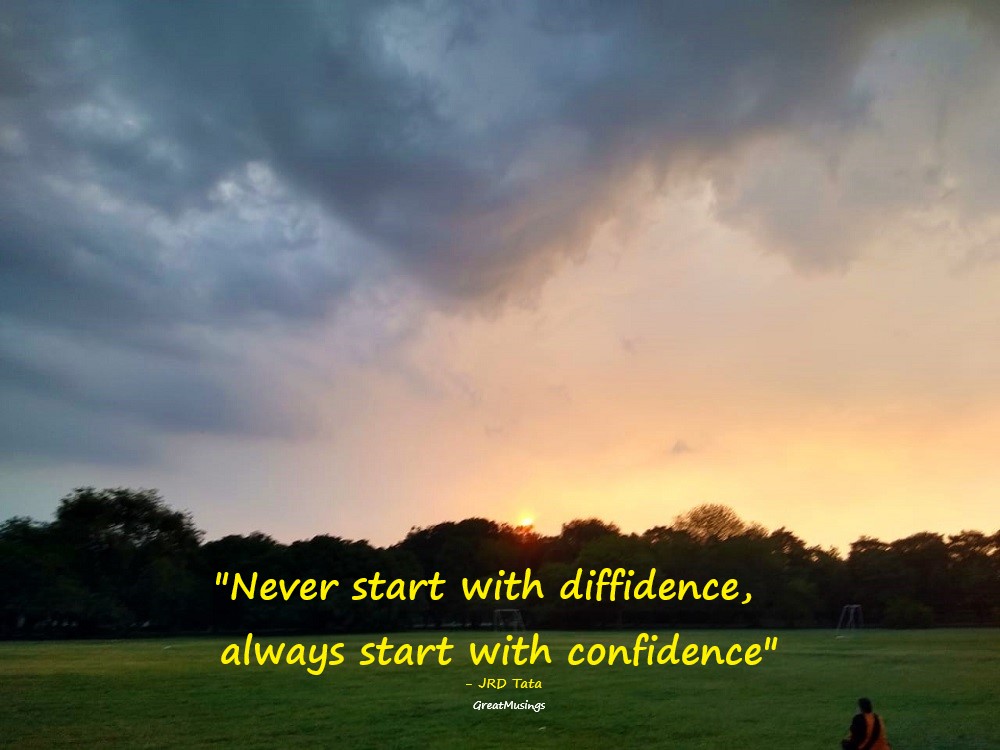 Always aim at perfection for only then will you achieve excellence.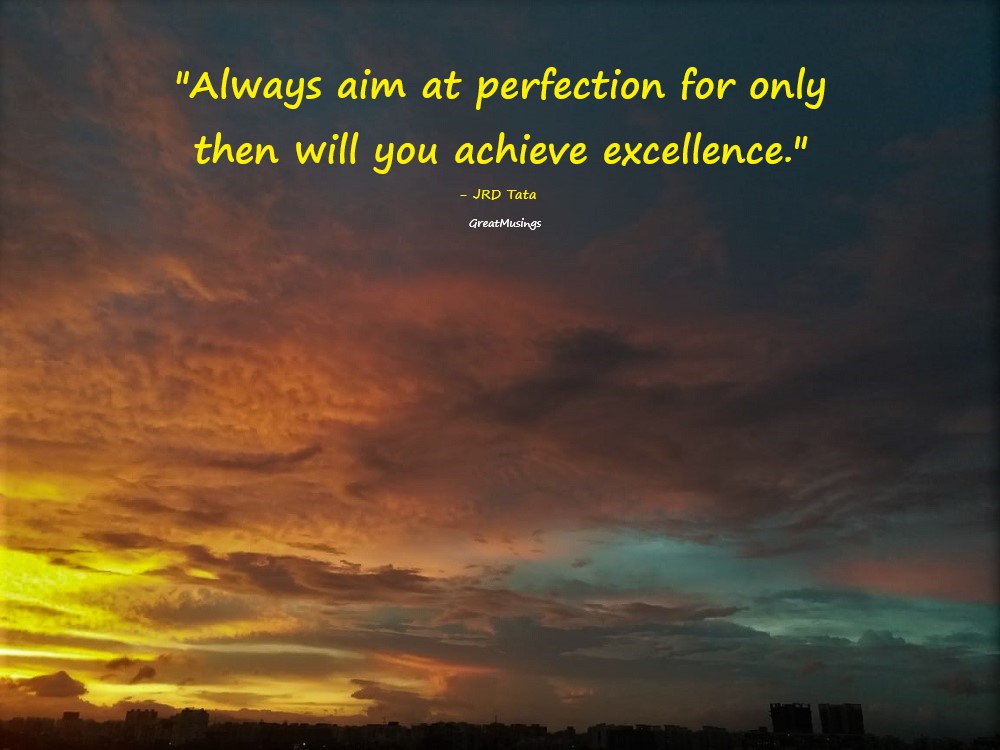 Uncommon thinkers reuse what common thinkers refuse.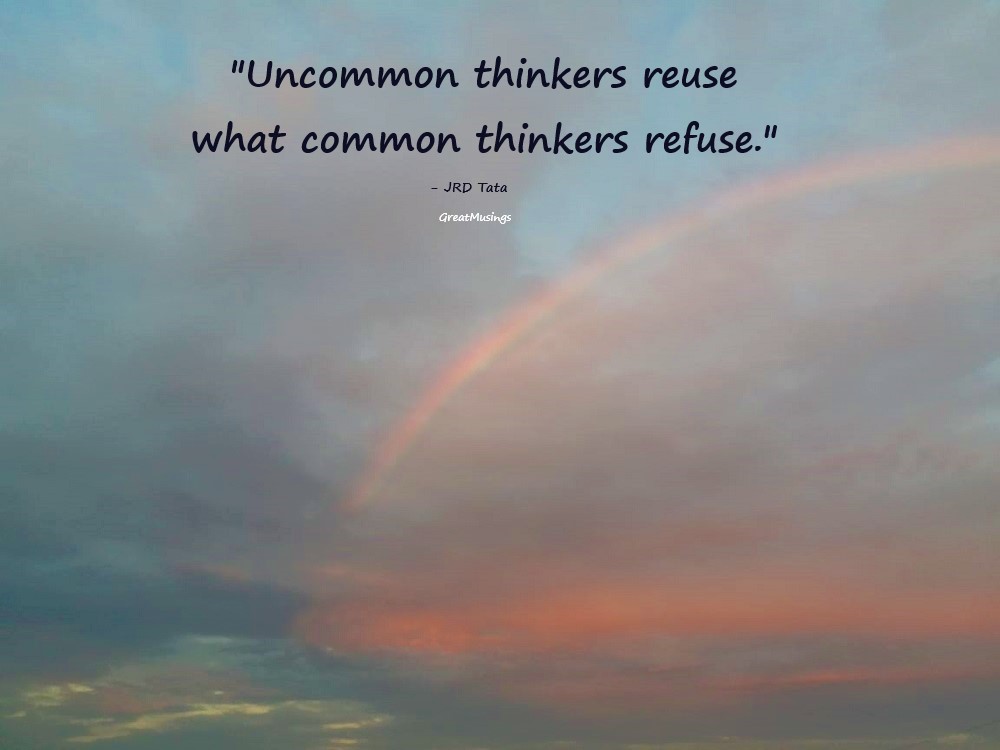 Most of our troubles are due to poor implementation, wrong priorities and unattainable targets.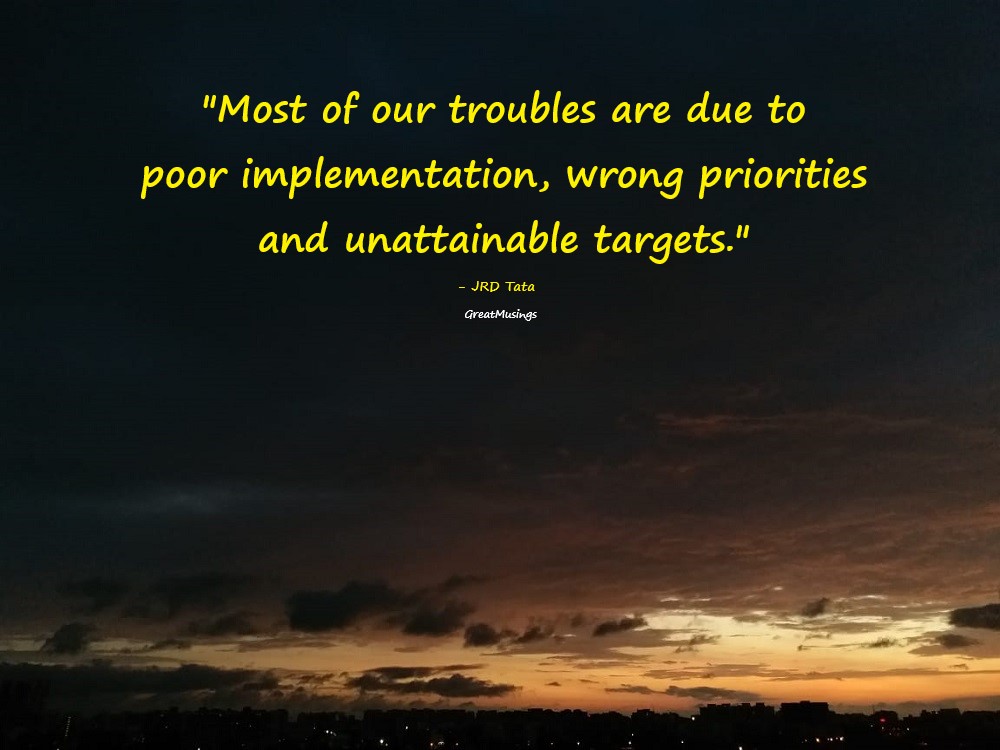 "Nothing worthwhile is ever achieved without deep thought and hard work.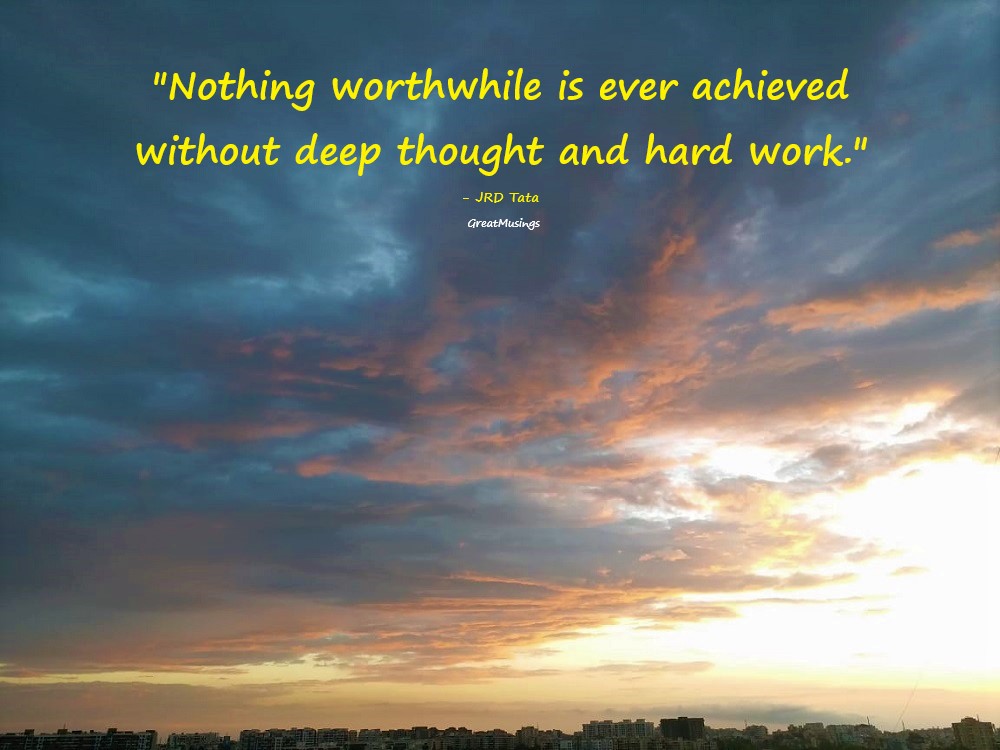 Inspirational quotes of successful person are always helpful to change your mindset. It changes your perception and motivates you in a positive direction. But, execution is important. Set your priorities right and achieve your goals. Most importantly, take your first step with confidence.
Read further:
Ratan Tata: 4 Inspirational Quotes To Help You At All Times
Azim Premji: Inspirational Businessman And Philanthropist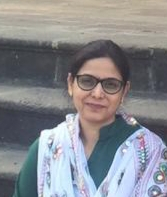 Latest posts by Neha Pandey
(see all)