Oprah Winfrey is most popularly known for 'The Oprah Winfrey Show'. Her day time talk-show aired for 25 years and was wildly successful worldwide. Oprah is a media mogul and philanthropist. She has been titled with "The Queen of All Media".
She is North America's first female black multi-billionaire and a self-made billionaire. Her story is not just rags-to-riches but from potato sacks-to-riches. Her childhood was so poverty stricken that she wore dresses made of potato sacks. In early years, she was ill-treated, bullied and had to resettle many times.
Oprah Winfrey turned her wounds into wisdom. She recognized the hardships she faced in her life and transformed it into an inspiration for everyone. She used her expertise of self-learning and oratory skills in her line of work.  Many times she was at the top in the list of 'The Most Influential Woman in the World'. She was awarded with the Presidential Award of Freedom in 2013.
Great Musings of Oprah Winfrey
8 best quotes to empower you and inspire you in every walk of life.
"Turn your wounds into wisdom."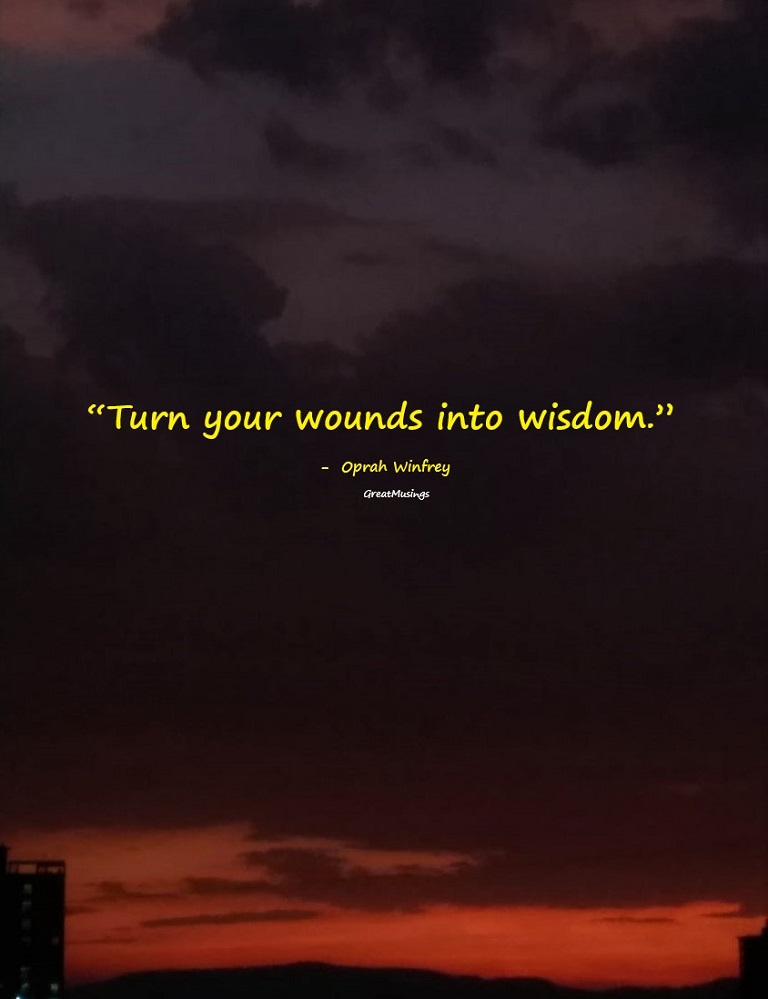 "Challenges are gifts that force us to search for a new center of gravity. Don't fight them. Just find a new way to stand."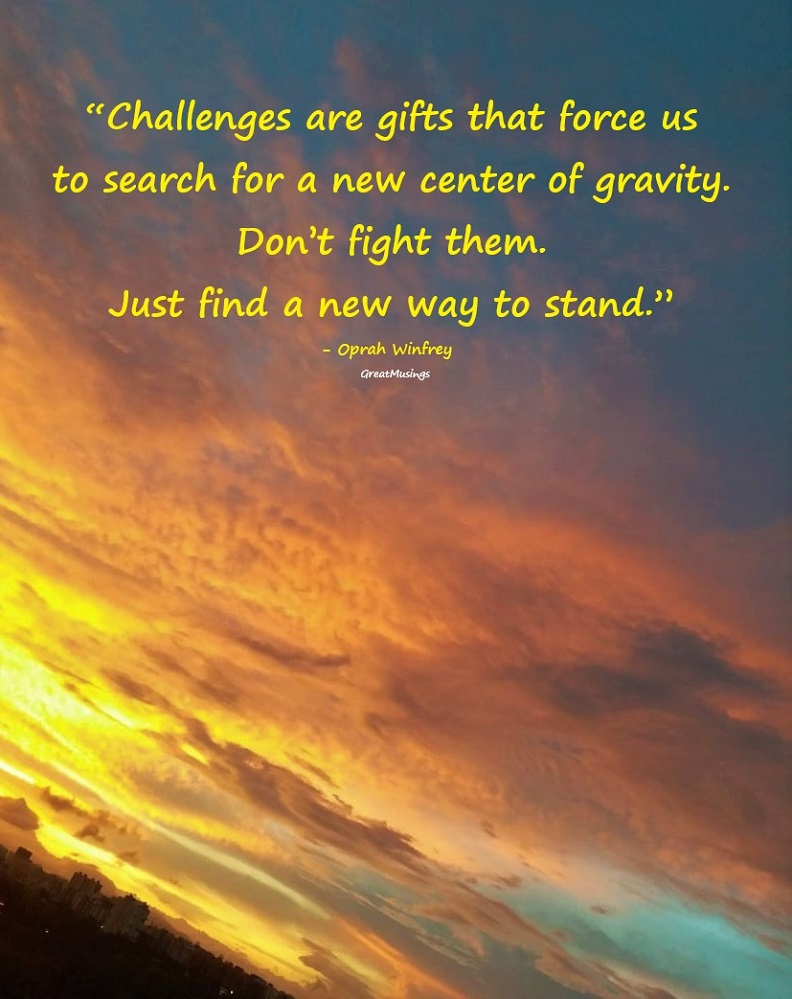 "Surround yourself with only people who are going to lift you higher."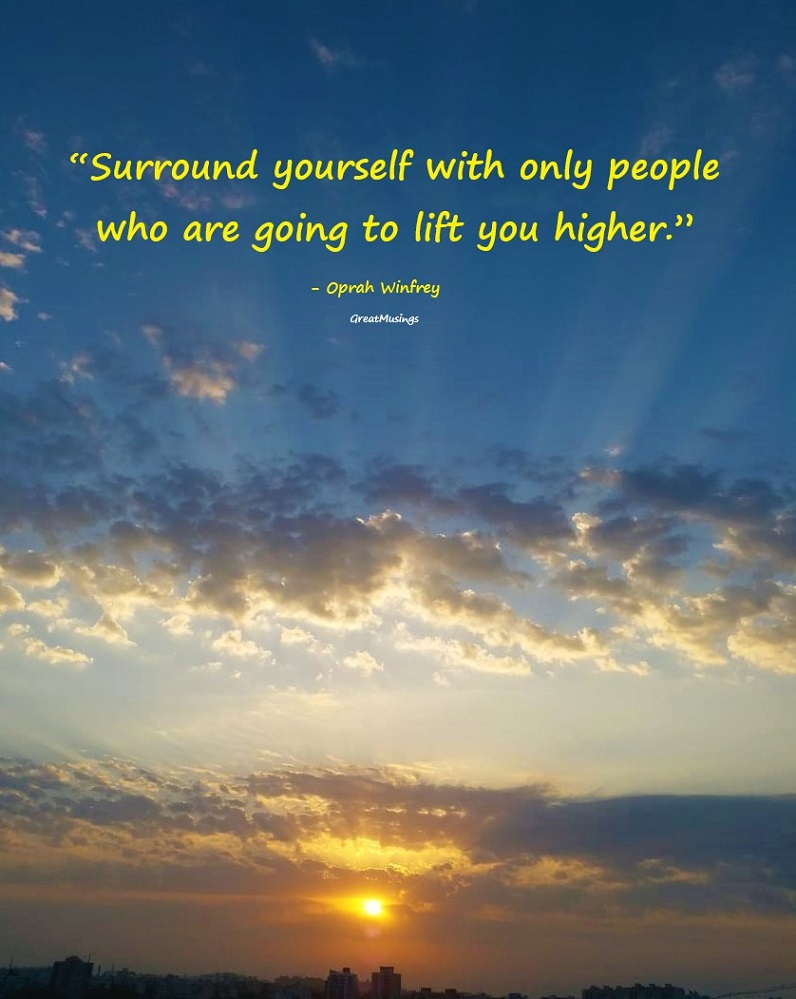 "You don't become what you want, you become what you believe."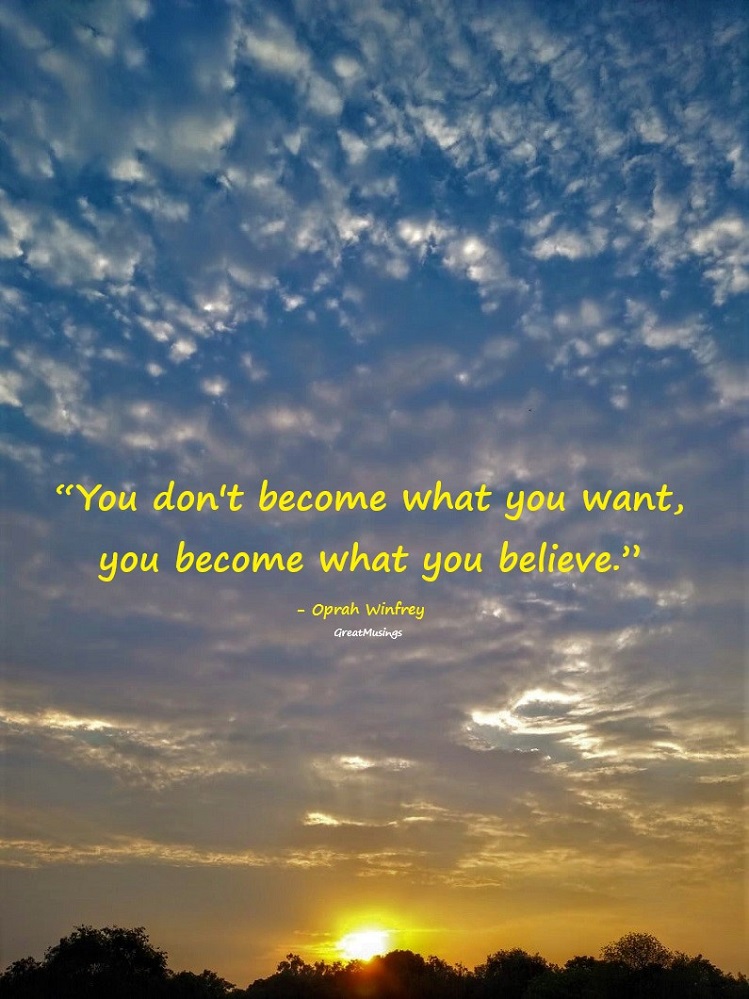 "The great courageous act that we must all do, is to have the courage to step out of our history and past so that we can live our dreams."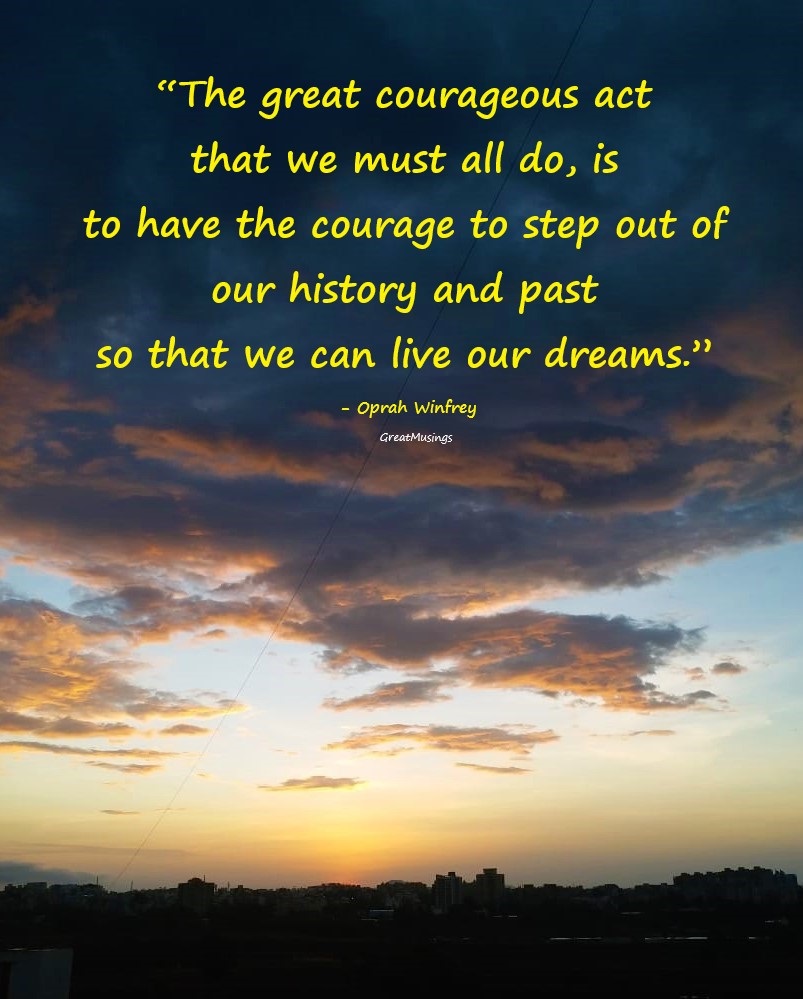 "You need to dream a bigger dream for yourself. That is the lesson. Hold the highest vision possible for your life and it can come true."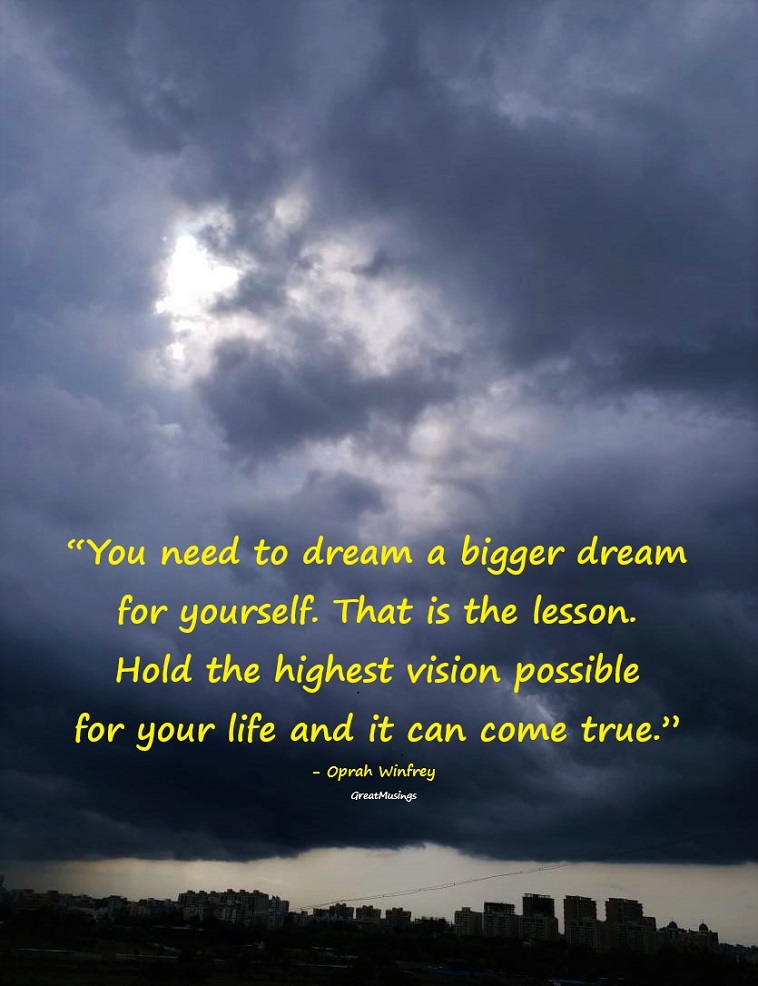 "It doesn't matter who you are, where you come from. The ability to triumph begins with you – always."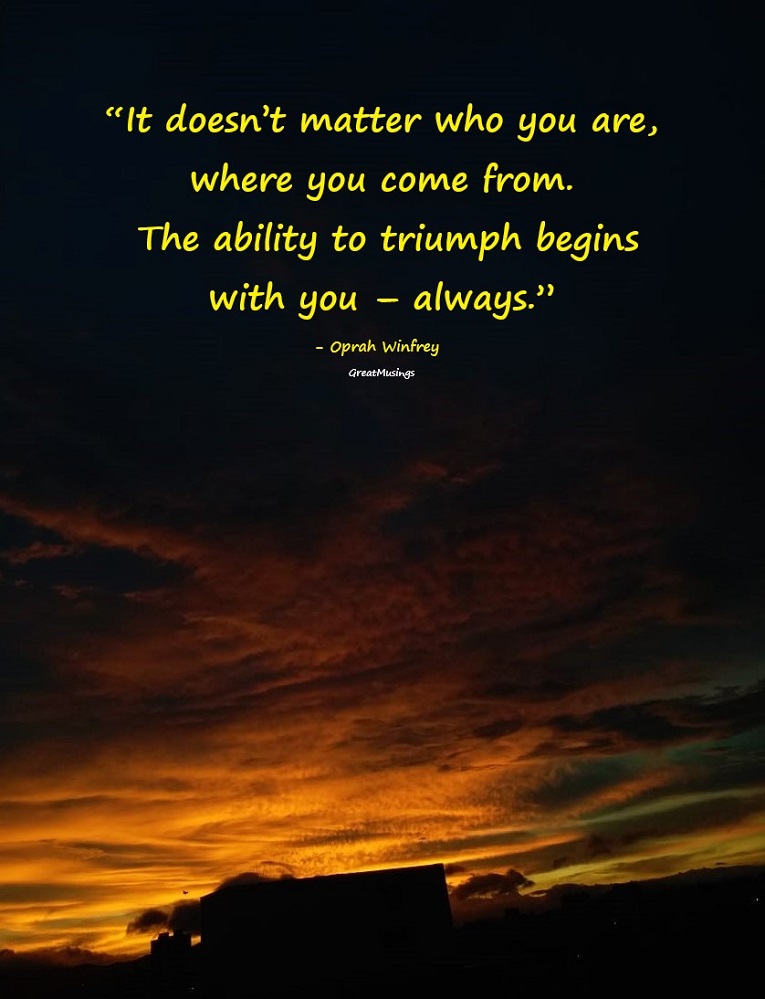 "The greatest discovery of all time is that a person can change his future by merely changing his attitude."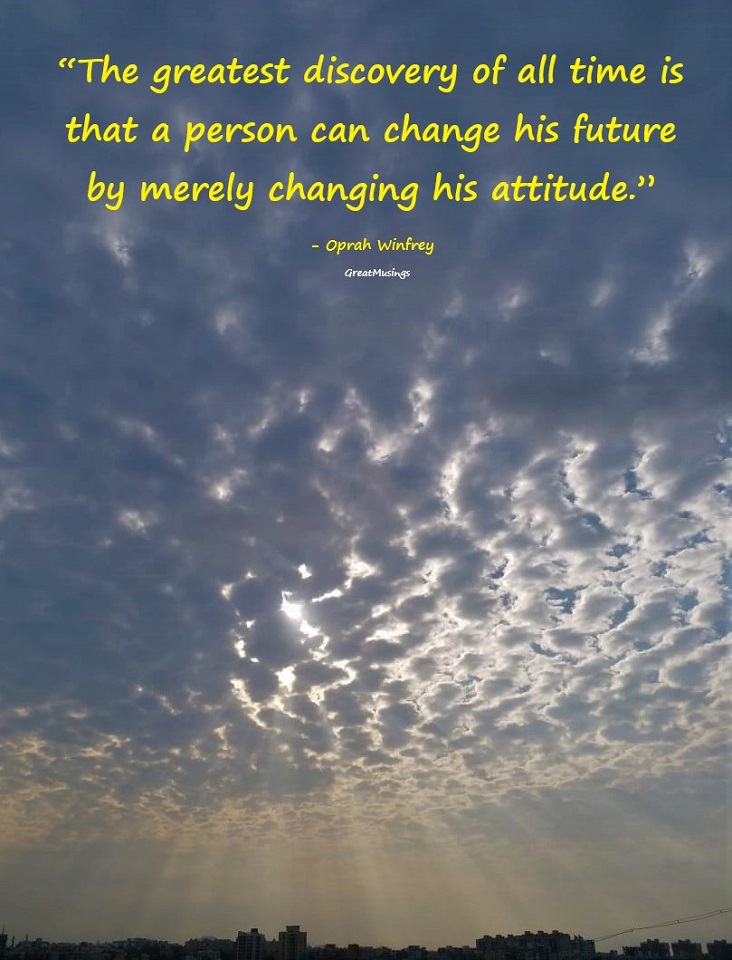 Are you interested to know more about Oprah's story in short? Like how she became the 'Queen Of All Media' or how her quotes were quoted based on her life experiences, basically her potato sacks-to-riches story! Watch the video  "The Groundbreaking Story of Oprah Winfrey"
You are responsible for your life. Discover your value as you are way too valuable. Never value yourself based on others' thinking and opinions.
Are you inspired to some extent reading this blog? If so submit your thoughts in the comment box below.
Get inspired by inspirational stories and empower yourself.
13 Powerful Women Quotes to Inspire you (2020)
4 Inspiring Quotes By Albert Einstein Will Push You Out Of Comfort Zone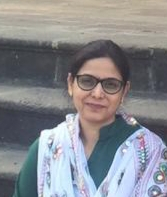 Latest posts by Neha Pandey
(see all)