M S Dhoni, in full, Mahendra Singh Dhoni is a world known Indian International Cricketer. Also popularly known as MSD or Mahi.
He was born in a simple middle family with a passion for sports. In the initial years, his interest was more in badminton and football. He was the goalkeeper of his school football team. One of his teacher noticed his wicket-keeping skill and asked to play cricket. Thereafter, Dhoni made cricket his dream.
Dhoni managed a balance between his studies and cricket practice. Even after taking a job as Travelling Ticket Examiner, in a railway station, he intensively practiced to improve his cricket skills.
He did everything he can do to achieve his goal. He just followed his ambition with high aspirations for cricket. Other than Mahi and MSD, Dhoni's nickname is 'Captain Cool' and 'The Finisher'.
Under his captaincy, India became the number one test team, won ICC World T20 in 2007, ICC World Cup in 2011 and ICC Champions Trophy in 2013.
Dhoni is the first and only captain to win all three major ICC trophies.
Dhoni holds several awards including Padma Shri and Padma Bhushan. He is the second Indian Captain after Kapil Dev to receive honorary rank of Lieutenant Colonel.
7 Best Motivational Quotes
Dhoni is an inspiration not in the cricket field but also in the real field of anyone's life. Following quotes by Dhoni are the Great Musings from his life experiences.
"If you don't really have a dream, you can't really push yourself;  you don't really know what the target is".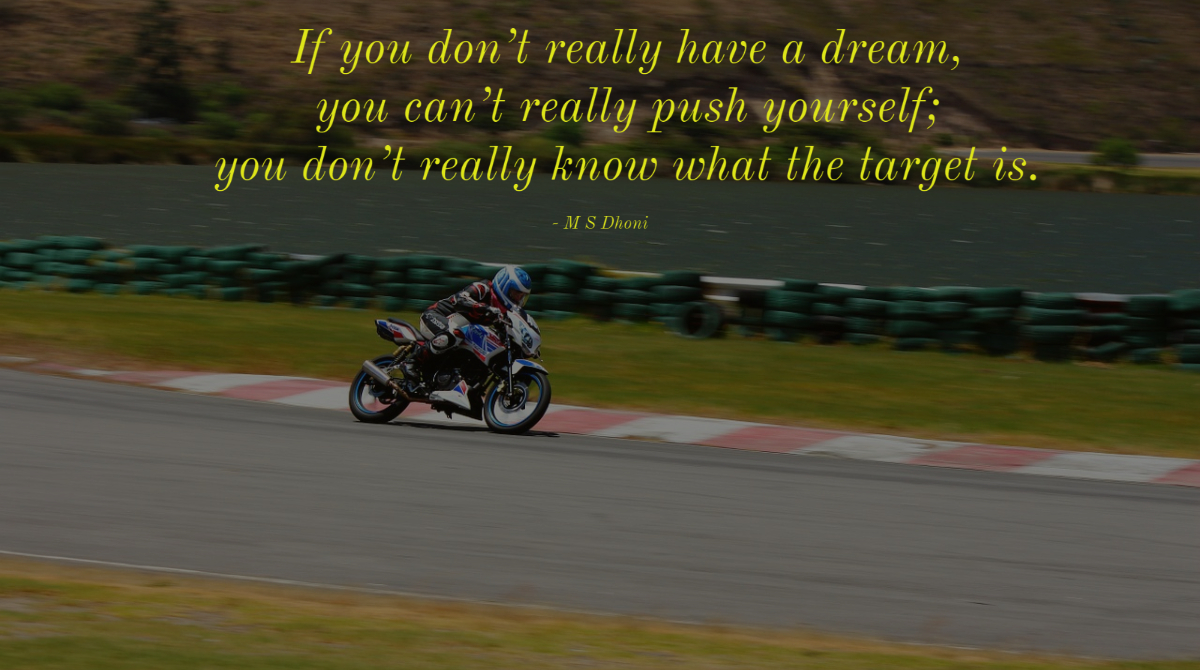 "Without any motion or movement, there is no life."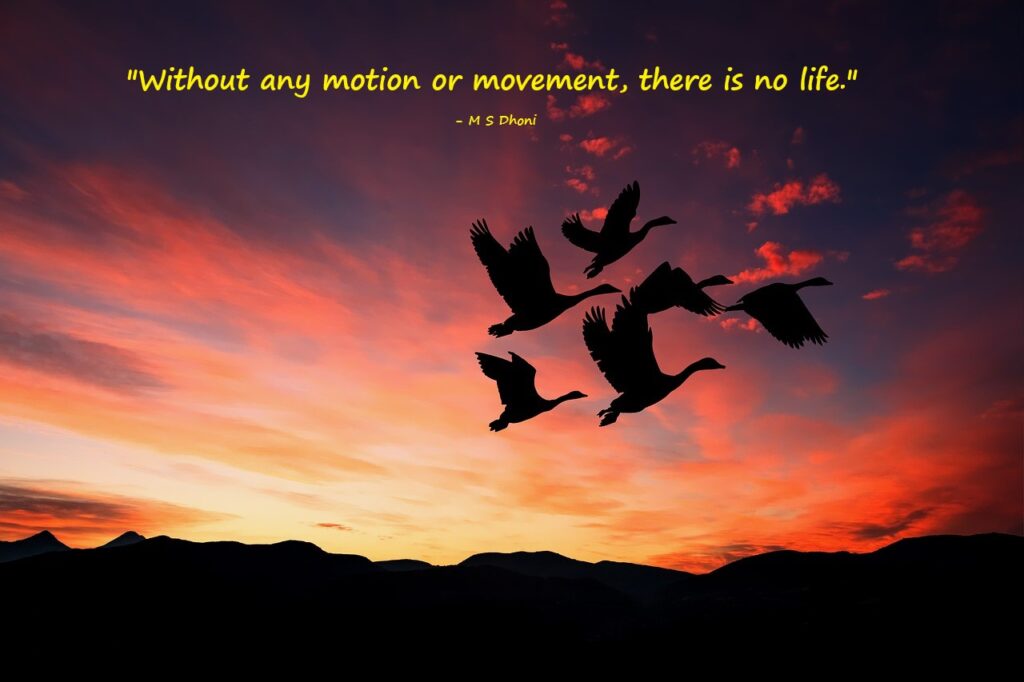 "You need to perform consistently, and if you're raising the standard, you have to stand by it. You have to keep on doing well."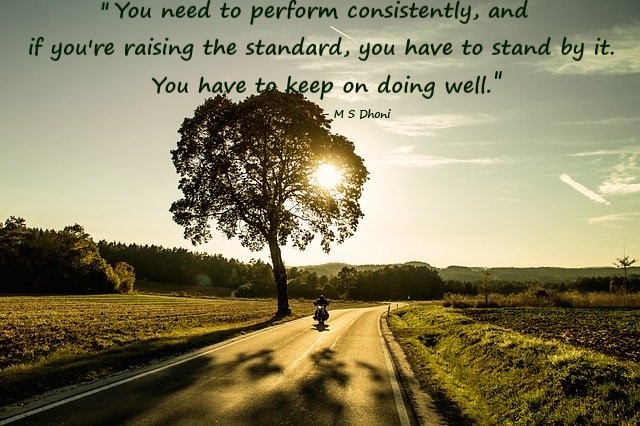 "I never allow myself to be pressured."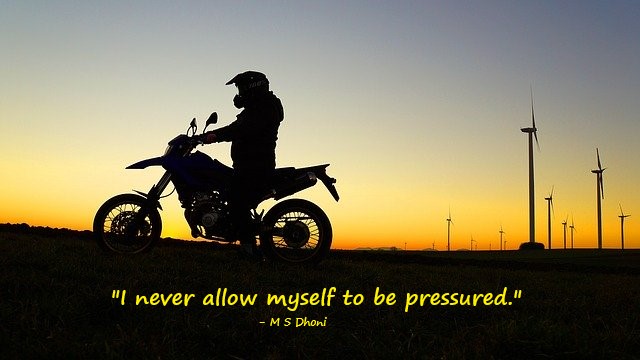 "It's important to learn and not repeat the same mistakes. What's done is done."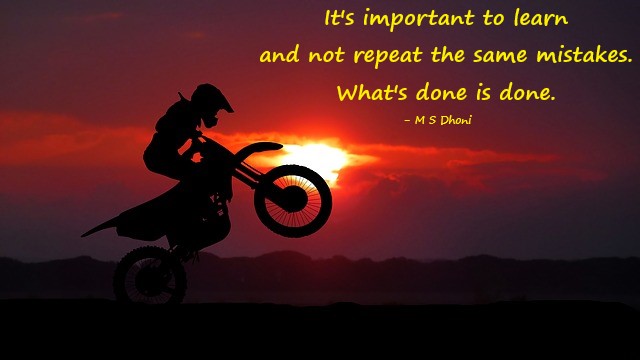 "You learn a lot more when you're going through a rough period compared to the good times when everything goes your way."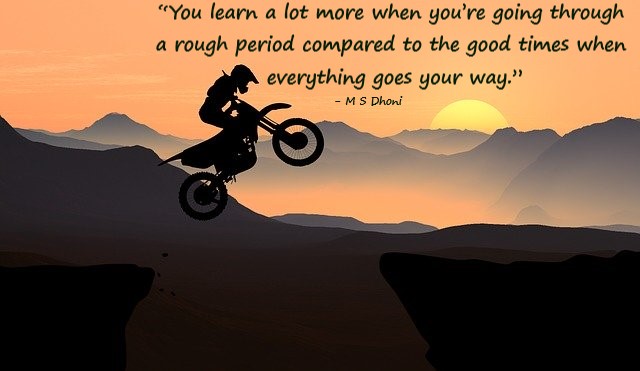 "I have always believed that the process is more important than results."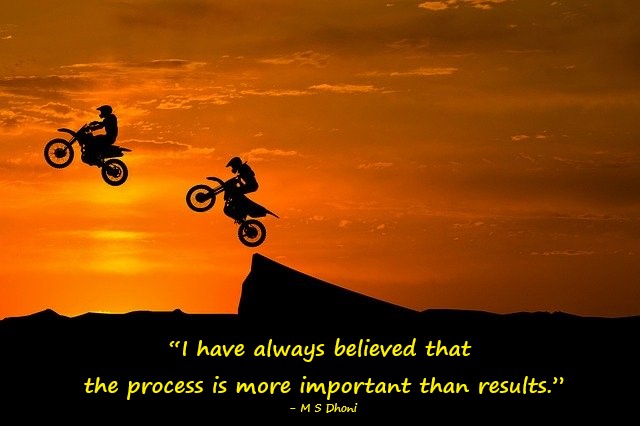 You are never too old to set another goal. Be passionate about something. Don't just exist, live a life.
Which quote inspired you most? Leave your reply in the comment box below.
Img. credit: pixabay.com (modified)
Read more:
Swami Vivekananda: Idea to Success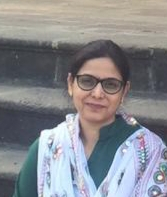 Latest posts by Neha Pandey
(see all)