India's second largest company by revenue, Infosys, initially a  startup, started its journey from a room of Narayana Murthy's house, one of the leading co-founder of Infosys (registered initially as Infosys Consultants Private Limited in 1981).
Infosys isn't his only startup. Narayana Murthy started a company Softronics in 1976 which failed after almost a year and a half. Murthy didn't give up and joined Patni Computer Systems in Pune and learnt about the business tactics. After few years he started Infosys with the borrowed amount of Rs 10,000 from his wife. Under his leadership, Infosys was the first Indian company to get listed on the NASDAQ stock exchange in 1991.
Born and brought up in a middle class family with no business background, Narayana Murthy, is a self-made billionaire. He has been honored with the Padma Vibhushan and Padma Shri awards.
All this would not have been possible had Narayana Murthy stayed stuck in his life. One of his great musings..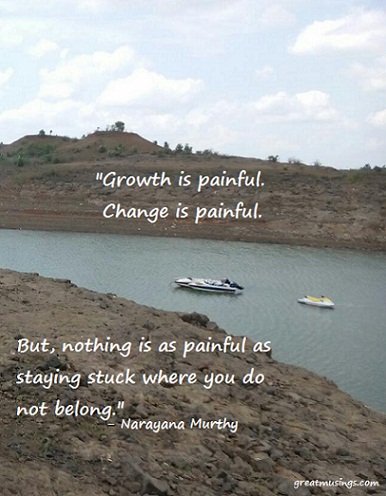 Don't stay stuck where you don't belong, even if it is not painful. Progress is unattainable without growth and change. The way to get ahead is start now. It's  never too late to start over.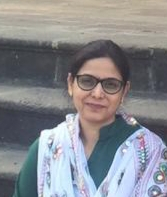 Latest posts by Neha Pandey
(see all)