Failed many exams at school.
Failed college entrance exam twice.
Rejected by Harvard Business school 10 times.
Applied for 30 different jobs and rejected by all.
Suffered multiple failures in the initial years of business.
What will you do after few failures? Probably you will curse your fortune. May be you will feel depressed. You may stop believing in yourself. You may like to take any job and start living a regular life. You may give up your dreams.
"If you don't give up, you still have a chance. Giving up is the greatest failure."
One of Jack Ma's musings. The person who faced all the above mentioned failures is the richest person in China. Alibaba, the company he founded is the 5th largest internet company in the world.
In 1994, on a trip to US, Jack Ma came to know about the internet. After he returned back to China, tried "China Yellow pages", in 1995 but did not get success. Later in 1999 Alibaba was founded. Few years of Alibaba were struggling. At one time the company was on the verge of bankruptcy. In 2014, company's IPO (Initial Public Offering) went highest ever in the history.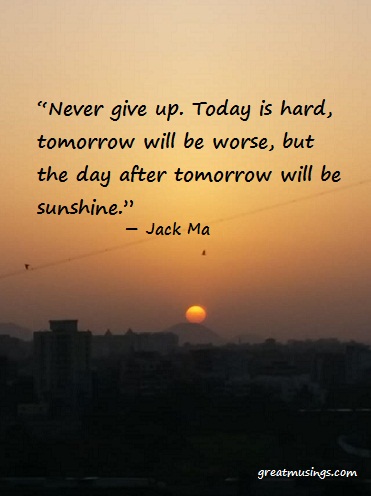 Never say never. Keep looking for sunshine. Even the darkest night has an end.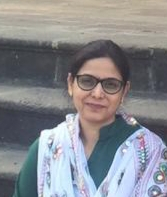 Latest posts by Neha Pandey
(see all)