Lifestyle of many has changed with COVID-19 lockdown. People are forced to maintain social distancing to protect themselves from coronavirus that causes COVID-19, with many adults and even children deciding to wear face coverings, to help prevent the spread of this dangerous virus. Even more importantly, the world at large is following 'STAY HOME STAY SAFE' to stop the spread. But what would you do after lockdown lifts up? Make a decision.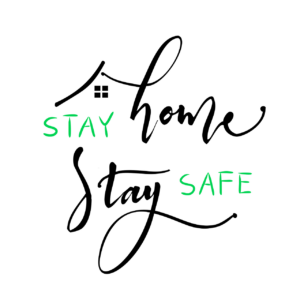 On 11th March, 2020, WHO declared the novel coronavirus disease a global pandemic. Started in early December of 2019, COVID-19 count has crossed 5 million worldwide on 22nd May 2020. Had it been the life as usual, not many would have given a thought on self-care, social gatherings, travel, etc. But lockdown has changed the perception and the lifestyle of people all over the world. Even after the lockdown ends the risk of spread of the corona virus will loom over our heads. Consequently, you should think of answers to these 6 questions before lockdown is over and make a decision.
1. Would You Take Care At The Same Level?
Nowadays you are taking utmost care of yourself and making healthy lifestyle choices for you and your loved ones to protect from coronavirus. You wash your hands multiple times a day and use sanitizer whenever necessary. For sure you are boosting your immune system with home remedies. Whatever products, grocery, vegetables you are taking in from outside are washed up well in different ways. You are taking greatest possible measures to not catch the coronavirus. But now you have to make a decision.
Would you take appropriate precautions even after the lockdown is lifted?

Or are you going to maintain your daily routine with few relaxations?
2. How Frequently Would You Visit Public Places?
You enjoy weekends and use them to recharge yourself for the following week. Before lockdown, weekends were to visit Restaurants, Clubs, Malls and Cinemas after the exhausting weekdays. These are all closed for now. And it's no more in your lifestyle. But soon they will be back in business once lockdown is entirely lifted up.
Would you still prefer going to restaurants, attending events at clubs with no social distancing?

What about the movies in malls and multiplexes? Will you even think of the seats you are sitting on?

Or would you prefer staying away from public places for at least a year?
3. How Would You Prefer Shopping?
With advent of different apps available for online shopping, number of people engaged in traditional shopping has gone down. But some people still prefer shopping in malls and shops to touch and feel the products before buying. In most cases demo/trail is useful in deciding to buy a product. The traditional shopping experience also acts as a recreational activity for some of us.
But would you still prefer traditional way of shopping?

Or would you choose online shopping to stay safe?
4. Would You Attend Social Gatherings?
People gather for parties, weddings and events with the intention to socialize and converse with others. But the main purpose of these gathering is entertainment and enjoyment. It is a common feature of life for majority of people. But once the lockdown is lifted:
Would you still follow the principle 'Stay Home Stay Safe' ?

Or Social Gatherings are more important in your life and you want to get the entertainment and enjoyment of gatherings back in your life as earlier?

Or do you think attending only a few events a month with precautions and care would be good?
5. Would You Change Mode of Travel?
With one-click bookings of cabs, these days, it is very easy to commute anywhere. To avoid driving in hectic traffic and limited parking spaces hiring a cab is the preferable option for many. For some of us public transport is the most suitable and preferred alternative. The shared and public transport facilities have been found to be a possible medium of the spread of the infection. To combat this, lots of businesses are using companies such as KIOSK to set up interactive temperature screening stations for customers when they check themselves into flights. This reduces the need for face-to-face interaction and allows the non-touch screens to take a body surface temperature, helping to reduce the spread of the infection. After lockdown:
Would you use a shared/public mode of transport?

Would you prefer your own vehicle to commute?

Or would you avoid travel for a few more months?
6. Would You Prefer Sharing Food?
Exchange of meals is common in schools, workplace or in a trendy potluck party lifestyle. People love to try other flavors with friends and community through sharing. But looking at the present scenario sharing food is a high-risk activity and should be avoided. Although it depends upon the health of the person you are sharing with, you can never be sure. After lockdown is over:
Would you allow yourself or any of your family member to share their food at workplace or school?

Would you prefer easy-to-share foods only with friends and colleagues?

Or would you avoid sharing food with others and restrain yourself from taking from someone else's plate for some more time?
You have absolute authority over your decisions. After all it's your life and your lifestyle. But you have to make a decision. Whatever you decide, do take the step keeping in mind the safety of your loved ones and especially the elders in your family. And don't forget the corona warriors fighting for us. Their hard work should not go in vain.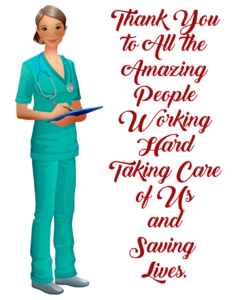 Be kind and share the blog with your contacts.
If you think additional question should be added to this list for others to think about, leave a reply in the comment box below.
You might want to read:
How COVID-19 Lockdown Will Impact 5 Key Areas
Self-Motivation: 4 Easy Techniques To Be The New Version Of You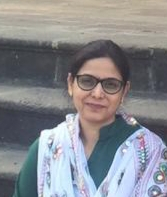 Latest posts by Neha Pandey
(see all)