An idea built in a dormitory room to the World's largest social network with more than 2.27 billion users.
And this largest social networking site is Facebook, founded by Mark Zuckerberg in his college dormitory room, launched in February 2004. Idea was inspired by the then printed student's directory, found at some American Universities known as "face book" or "facebook" with photos and basic information of students.
Zuckerberg's interest for coding developed at an early age  of around 12 years. He created a messaging platform "Zucknet" for his father's business and later used it to communicate with family members within the house. Zuckerberg himself wrote code for his new website "Thefacebook", an idea of making the printed directory digital. Initially it was just for the students of Harvard College. Buoyed by students' interest in the website, in March 2004, it was expanded to other universities and schools, and soon the company was formed as "Facebook" that had 1 million users by the end of 2004. Within a decade, in October 2012, Facebook had 1 billion active monthly users and this year, user base has surpassed 2.2 billion mark.
Journeying from a dorm room to the world's largest social networking website, Zuckerberg shares one of his musings…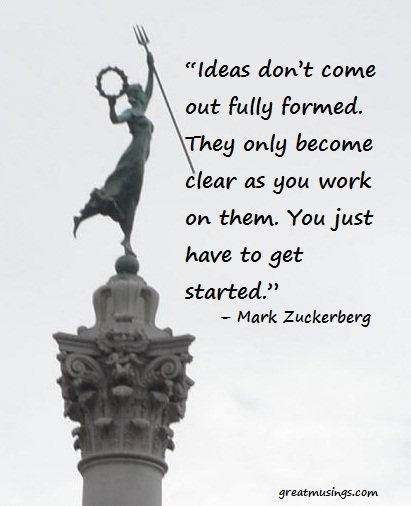 Success is a journey. Be confident and take the first step even when the path is not clear.