India is home to 1.33 billion people and is also the world's fastest growing large economy for last couple of years now. In July 2018, India became the 6th largest economy of the world by displacing France to 7th position and with the current growth rate, on its way to become the 5th largest in the year 2019 itself. Indian aims to be the third largest economy of the world in future. Even though Indian economy is growing at an impressive rate, surveys and studies recently (and even in the past) have found that there is potential to turbocharge the growth.
According to a report by McKinsey, published in April, 2018, India can add upto USD 770 billions to its GDP by 2025 just by enhancing the current share of women to its workforce. As per this report, only 25% of India's workforce is female and the contribution of women towards India's GDP is 18%.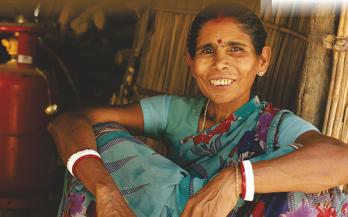 Factors Holding the Women Back
There are various factors causing the gender disparity in India's workforce. Some of these factors are:
Skewed sex ratio at birth
Perceived (wrongly) role of women in the society
Lack of opportunities to get the necessary skills/education
Violence against women
Unpaid household work / domestic activities holding the women back
Addressing the Challenges
Modi government has been working with a special focus to make sure India realizes its full potential by improving the number of women in the workforce and also by enhancing the women workforce's contribution towards GDP. For this, multiple initiatives and schemes have been conceived and implemented at various levels. These efforts are following a two pronged approach. This is:
Provide more opportunities for women to work
Provide more quality work to women by re-skilling them
These schemes are aimed at addressing the challenges at various levels to ensure increased contribution of women towards India's GDP. Some of the noteworthy schemes are:
Beti Bachao, Beti Padhao
Pradhan Mantri Ujjwala Yojana
Pradhan Mantri Mudra Yojana, Standup India
Financial Inclusion with Pradhan Mantri Jan Dhan Yojana
Enhancing the Maternity Benefits
Abolishing the Triple Talaq
Securing Women Against Violence
Swachh Bharat Abhiyaan and Sanitation
In this first part of this post, I will cover one of the schemes along with the positive impact created by it. Rest will be covered in the subsequent posts.
Beti Bachao Beti Padhao (BBBP)
The Beti Bachao Beti Padhao (BBBP) scheme was launched on 22nd January, 2015. BBBP is aimed at addressing the skewed sex ratio at birth and changing the perception towards the education and upbringing  of girl child. The ministries of Women and Child Development, Health and Family Welfare, and Human Resources are working together to run a nation wide awareness campaign to value the girl child before and after her birth.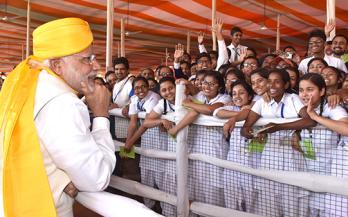 Government's awareness creation campaign has helped improve sex ratio at birth in 104 districts. The enrollment of girls in secondary school has increased as identified by the Gender Parity Index (GPI). The GPI is defined as the ratio of the number of female students enrolled at primary, secondary and higher levels of education to the corresponding number of male student in each level. In the year 2014-15, the GPI for secondary level was 1.01. In the year 2015-16, the GPI rose to 1.03, showing that more girls are enrolling in secondary education over boys.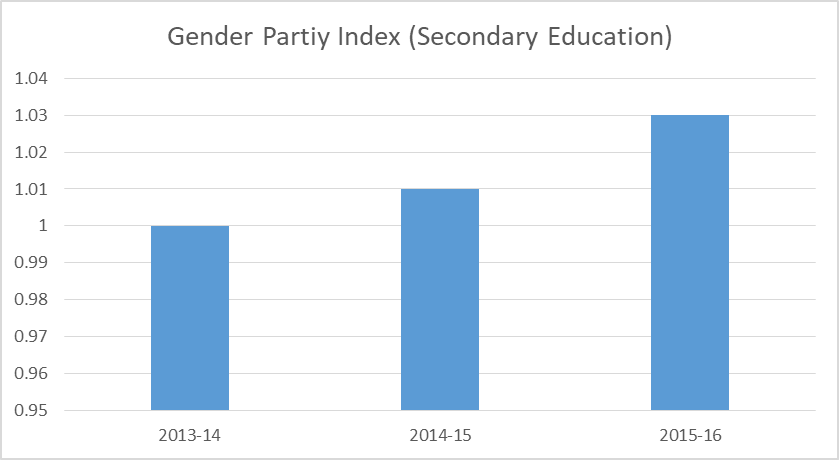 According to a report by the Ministry of HRD, two of the biggest reasons for girls to drop out of school are:
Financial constraints
Girls forced to engage in domestic activities
These two reasons amount for 45% of the cases causing a girl to drop out of the school. Modi government is working to address both of these reasons simultaneously. As part of the BBBP, multiple scholarships are available to encourage girls to continue their education. Many corporates are also contributing towards girls' education through their CSR program. Not just the school level, new incentive programs have been started to encourage girls to go for higher education. The second reason mentioned above is because of various household chores and lack of availability of adequate sanitation. The impact of inadequate sanitation has been analyzed in one of my earlier post, Swachh Bharat: A Socio-Economic Movement. Other factors will be analyzed in future posts.
While the exact impact of BBBP will be better judged after a few more years, it is certainly a very positive step towards addressing gender disparity. It is great to see that the country/society that recited "Yatra naryastu pujyante ramante tatra devatah" in the past, has again started believing that Girls' Education is the way to a developed nation.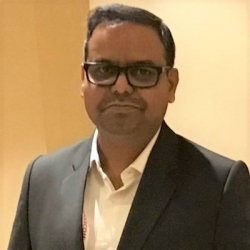 Latest posts by Onkar Pandey
(see all)